By Tan Xin Ni (Pixie)
The inaugural Kuala Lumpur Youth Literary Arts Festival (KLYLAF) took place from 24 to 26 June this year  – and there's No Invitation Necessary! 
That's right – anyone, and everyone was welcomed to join in on the festivities, regardless of whether you're a fledgling writer, an experienced artist, or anything in between. The fun-filled weekend saw a huge variety of events being held all across the Klang Valley as well as in virtual spaces, giving everybody the chance to join in whichever way worked best for them.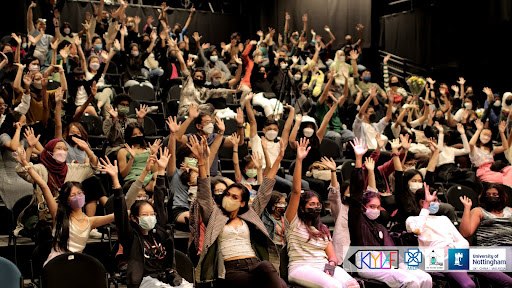 The first day of KLYLAF was hosted at PJPAC, where guests were treated to an opening show with a thrilling line-up of both novice as well as veteran performers from all over Malaysia. From a touching spoken word poetry performance by Sheena Baharudin featuring Grasshopper to a knee-slappingly hilarious drama skit by the PKKTB Teen Theatre Project directed by Arsyad Azrai, spectators were wowed by a multitude of art forms and stories from all walks of life.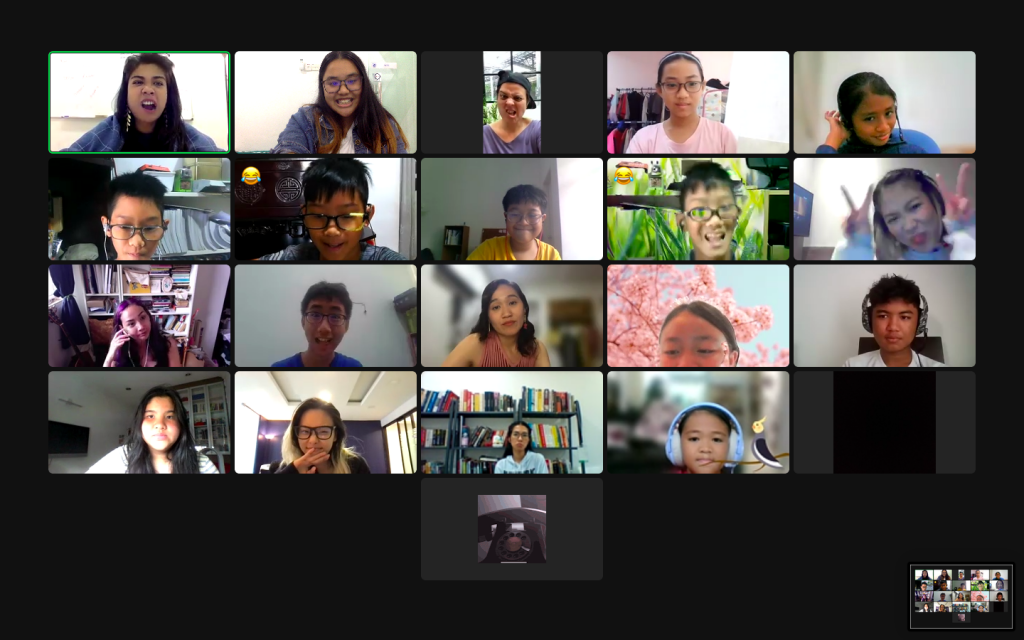 The second and third days of KLYLAF were kickstarted by workshops especially curated for kids and teens interested in learning more about spoken word poetry, storytelling, drama, clowning, playwriting and puppetry. Featuring influential artists and arts educators from different artistic fields including Amina Jindani, Valerie Chian, Illya Sumanto, Allison Jong, Amelia Natasha, Emily Thomas, Jennifer A. Champion and Mark Beau de Silva, participants were guided through various hands-on activities to get their creativity flowing.
Engaging artist panels were then held later in the day, where panelists answered age-old questions plaguing the arts industries, such as 'is there a career in the literary arts?' and 'how do poets and playwrights get their work seen and heard?'. Both sessions were flooded with questions from the audience made up of students, parents as well as budding writers and artists. It was such a pleasant sight to witness these open, honest and insightful conversations – big credits to the panelists for being so candid with their answers.
The last virtual event of the day was an artist mentorship program, wherein mentees were connected to industry experts such as Alana Azlan, Adiwijaya Iskandar, Angelina Bong, Teioh Nuan Ning and Anne Laura Benedict as their mentors. The best thing about the mentorship sessions was that the mentoring didn't stop when the session ended. In fact, each mentor has provided long term opportunities for their mentees to obtain further guidance and feedback throughout the year, and some even offered collaboration opportunities in the near future.
Day 2 of KLYLAF ended with a lively Saturday Night Live at Merdekarya, where an open mic was staged, featuring spoken word poets, storytellers, singers, musicians and even a magician. It was a huge honour to be in the same space with these creative souls, even more so to be able to watch them work their art and magic – quite literally!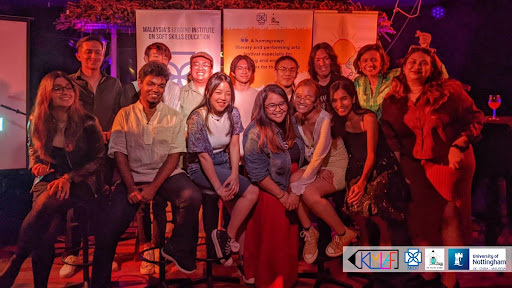 The headline event of the very last day of KLYLAF was a poetry slam, which was held at KUASH Theatre, PKKTB. Adjudicated by two VIP judges and three random audience members, the poets presented three original pieces each throughout different rounds. The final winners with the most overall points received shining medals as well as KLYLAF merchandise for their outstanding performances. Massive congratulations to Abigail Lim for being crowned the champion of the KLYLAF Poetry Slam.
All in all, the 3-day festival was a huge success. Not only did KLYLAF provide participants with a platform where they were able to connect with other local artists, they were also given a rare chance to showcase and hone their own crafts. Likewise, members of the audience were also given an unforgettable experience, having been exposed to a myriad of art forms and richly-detailed stories.
A big shout-out  to the organisers of the events, MIDP and MY Poetry School for all their hard work in making this event a reality, as well as their partners, especially the University of Nottingham Malaysia for being the primary sponsor of the event, as well as MABECS UK, PJPAC, Merdekarya and Pusat Kreatif Kanak-Kanak Tuanku Bainun (PKKTB), without which the event would not have run as smoothly as it did. 
It is hoped that KLYLAF will continue to expand and touch more communities in the future.