Skills that matter for growth and gains.
Against the backdrop of the Industrial Revolution 4.0, a global pandemic, and growing market uncertainties, soft skills have never been more paramount. Effective communication, persuasive negotiation, stakeholder management and conflict resolution become the backbone in this ever-evolving modern business world. Our programmes are designed to train yourself or your workforce to become more assertive, resilient, and innovative.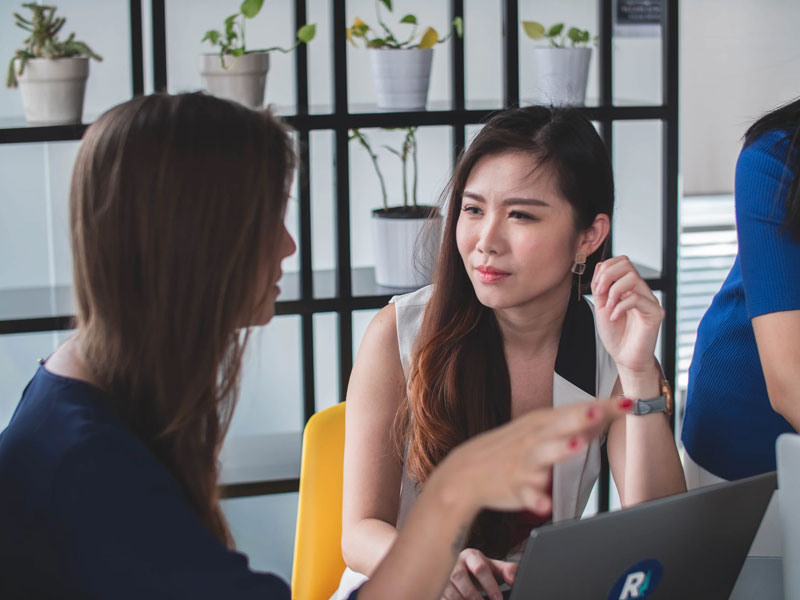 FEATURES & HIGHLIGHTS
The following are the key features of our corporate training programmes. We have serviced various clients from regulators, government agencies and companies who seek to up-skill or re-skill their respective workforce.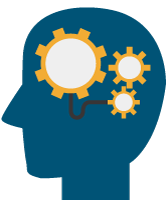 Practical, simulative, application-based and hands-on learning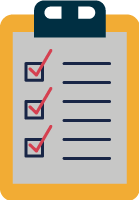 Personalised based on training needs, job function and level, time commitment and goals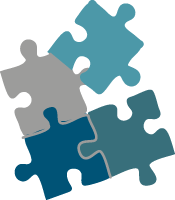 Multidisciplinary approach synthesised from soft skills pedagogies, arts education and adult training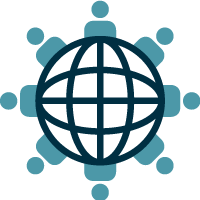 Facilitated group activities, crises, challenges and other stimulations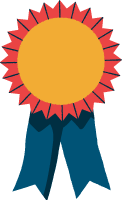 Holistic review, assessment and feedback for improvement via performance cards
Our courses are certified and claimable under:

TRAINING EXPERTISE
These are some of the top training areas most demanded by our clients. To meet your needs, mix and match various modules and we will curate a training programme which is dynamic, versatile and effective, especially for you.
Professional Communication & Engagement Strategies
Problem Solving, Critical Thinking & Reasoning
Connecting & Building Rapport with A New Audience
Strategy, Solutions & Crisis Management
Fostering Strategic Alliance & Collaboration
Persuasion, Negotiation & Networking
Authentic Leadership & Inspiring Others
Team Dynamics & Stakeholder Management
Creative Thinking, Innovation & Transformation
Messaging, Managing Narratives & Media Relations
Managing Performance, Work Ethics & Productivity
DELIVERY METHODS
We have many tricks up our sleeves. Depending on the training goals and demographics of attendees, we employ a myriad of methods to ensure that each session meets the learning outcomes for every participant, while creating a safe, inclusive, productive and exciting growth environment for all.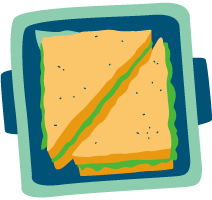 Brown Bags
Short and informal seminars focusing on sharing of ideas, concepts, experiences, tips and tricks conducted during lunch time, tea breaks or any other segment deemed appropriate by the organisation.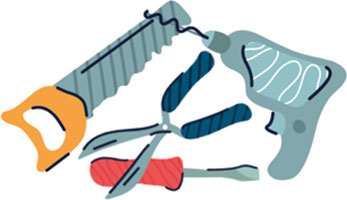 Capacity Building
Training focusing on enhancing fundamental knowledge and building the muscle to develop, internalise and culturalise specific skills using multiple approaches such as seminars, group work and presentations.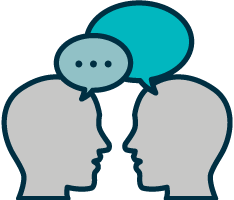 Challenge
Training focusing on assessing current competency level, conducting stress test while identifying strengths and gaps for improvement. Participants may be given the tools to apply during the challenge.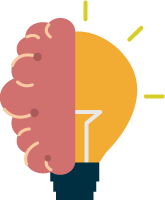 Simulation
Training which simulates real-life experiences focusing on specific areas which consists of a combination of seminars, capacity building workshops and challenges for a holistic, relevant and effective learning experience.
IMPACT EVALUATION METHOD
We are strong believers of measuring impact and outcomes. With proper evaluation methods, we are able to assess the performance of the attendees, and more importantly review and improve our training pedagogy and process to suit current market demands.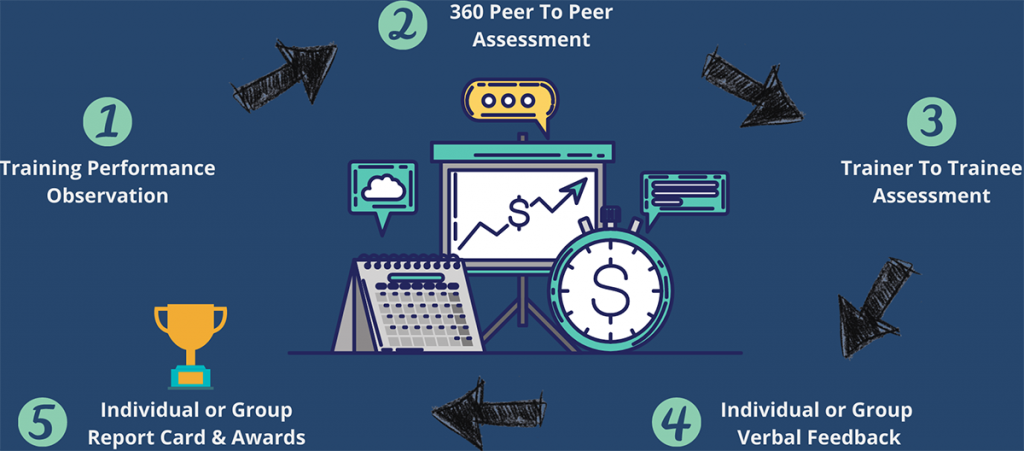 COURSES
The table below summarises the courses and their key features. These courses are available for self-funded coaching (an individual alone, or with a group of peers) or through formal training arranged by the organisation for the benefit of the employees.
 
EXECUTIVE
DEVELOPMENT PROGRAMME
MANAGERIAL
DEVELOPMENT PROGRAMME
COMPETENCY
DEVELOPMENT PROGRAMME
Target Audience
Entry Level & Non-Managerial Executives
Managers, Senior Leadership Team & Directors
Administrative Personnel, Specific Job Functions & Onboarding
Duration
Depending on complexity of the requested training areas, delivery method and time commitment. Ranging anywhere from half day – 5 day programme, or weekly training for a specific amount of time.
Key Outcome
Enhance executive core competencies, communication, and collaborative skills in achieving personal targets
Enhance leadership core competencies, strategic management and oversight to improve overall performance
Enhance targeted core competencies for specific purposes or job functions in achieving certain goals
Testimonials
Here's what our past trainees and clients had to say about their training experience with us!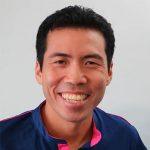 DOMINIC WONG
Throughout the weekly sessions, I managed to master the skills to deliver impactful communication as well as strategies to engage the listener's attention. Through multiple role-playing exercises, I learned to create specific messaging and persuasion techniques for stakeholders that I have to deal with in my day-to-day job. As someone who is involved in the fast-paced internet industry, this has certainly improved my confidence and added new skills to my leadership development.
DOMINIC WONG
Regional Marketing Automation Planner, SEEK Asia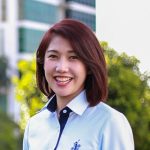 DELICIA NG
Glad I invested two days to attend this training with MIDP. The trainers designed the training that met the objectives well. The training was power-packed and their content stretched me to the next level! The trainers were engaging and the activities they planned allowed the team to apply our learning and to receive feedback for improvement immediately. They also were practitioners of what they preached, so instead of just learning theory we were able to see theory in action.
DELICIA NG
Assistant Manager, Life Skills Department, Taylor's Uni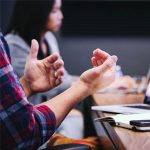 ROBIN TEE
I would highly recommend this course to anyone who wants to improve their speaking skills. The weekly lessons were very well-structured, and the way the content was delivered gave me the ability to apply it to my actual job scope and industry. I particularly love the interactive training sessions, it allowed me to internalise the lessons and put them into practice immediately. Emellia is a highly qualified coach who is able to deliver massive value to anyone under her wing
ROBIN TEE
VP, Business Development, NTUC Enterprise Cooperatives, Singapore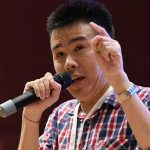 DARREN LIM
It has been a great pleasure for us at POWIIS to have collaborated with MIDP for ASDC 2021. From conceptualising and designing the tournament all the way to its execution, they worked with us professionally to deliver a tournament of high standard that is fondly regarded by our participants from all over the world. Kudos to MIDP for your professionalism and dedication in providing high quality learning opportunities for Malaysia and the world!
DARREN LIM
Teacher, Prince of Wales Island International School Penang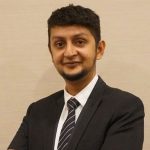 GURMEET SINGH
I was blown away by the tips and tricks that I had picked up in this short 2 hour session. I had learned so much. The session has helped me discover my own unique speaking style, improved my skills, and elevated the quality of my presentations and the training sessions that I usually run. I would highly recommend anyone especially speakers and corporate trainers to take up the classes and sessions offered by MIDP to enhance the skills vital in this line of work.
GURMEET SINGH
Facilitator, Mentor & HRDCorp Certified Corporate Trainer