Transforming students into confident and charismatic speakers!
Every year, almost 300 students between the ages of 7 – 17 begin their journeys to become confident and charismatic speakers with us. We take great pride in the achievements of our students as they grow into oratory champions, youth leaders and compassionate communicators. Choose from our wide range of courses that are designed to help you achieve your desired goals!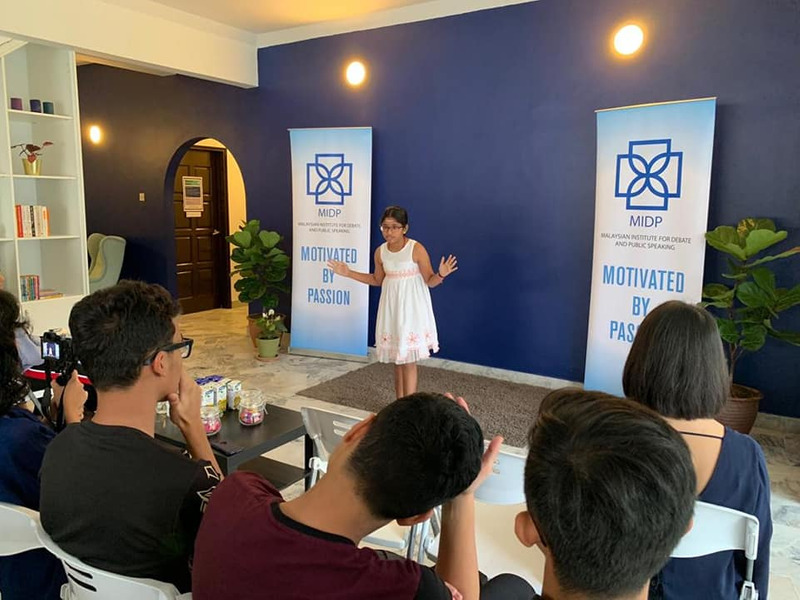 the MIDP pedagogy & process
what makes us so effective & different from the rest?
We believe that being a confident and charismatic speaker is a skill that can be developed, not merely a talent. Our teaching approach, methods and practices are carefully curated, reviewed annually and improved in the best interest of students' growth for the past 10 years.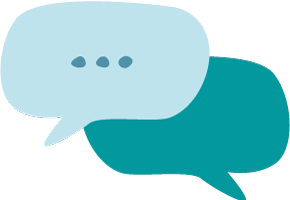 Practical, application-based and hands on learning on soft skills most demanded by industries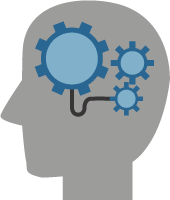 Personalised learning through self growth and empowerment, decision making and personal feedback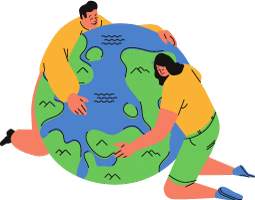 Syllabus focusing on developing global perspective, general knowledge and current issues centric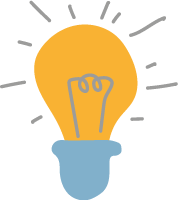 Champion coaches for champions' approach where courses are taught by prominent practitioners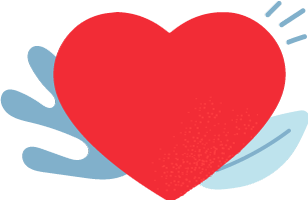 Learning experience which improves empathy, emotional literacy & people skills in daily interactions
CLASS SCHEDULE
We have more than 20 classes happening every weekend. Choose a time slot that best suits your availability!
Students Testimonials
Here's what our past students had to say about their training experience with us!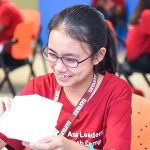 TEIOH NUAN NING
Throughout my experience at MIDP, I've gained a wide set of skills that extend far beyond debating. The most valuable one by far has been the ability to present my thoughts with confidence. It has also given me the opportunity to explore and further my passion for poetry. Learning at MIDP has greatly advanced my ability as a writer and a speaker, and I am truly thankful for the leaps of improvement it has helped me achieve.
TEIOH NUAN NING
National Debate Champion (2020), National Poetry Slam Champion (2019)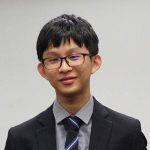 YIT XIANG WONG
When I was younger, I struggled to convert my thoughts into words. MIDP has helped me not just in finding the confidence to speak in front of a crowd, but also invaluable analytical skills that have been crucial in my academic studies. My training with MIDP constantly challenged me to do better and provided the skills that would not have been acquired through the usual schooling systems. This resulted in me landing leadership positions in school clubs and local organisations.
YIT XIANG WONG
Best Delegate Award, Oxford Model United Nations, Singapore (2019)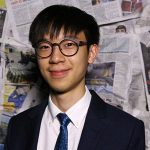 JONATHAN CHIN
Joining MIDP in 2017 was one of the best decisions I've made during high school. Over the months and years of training, I've gained valuable insight into a diverse spectrum of political, economic, social and moral issues from all around the world. MIDP kick-started my journey in competitive debating, and above all, stimulated my desire to better understand the world.
JONATHAN CHIN
Top 10 Best Speakers in the World, World Schools Debating Championship (2020)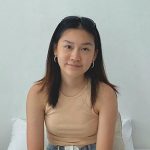 LEE EE JENN
Having been part of the first batch of students at MIDP under the new academic structure, I feel that I am qualified to wholeheartedly recommend MIDP classes to any aspiring debaters. Without formative training from Emellia Shariff and Mifzal Mohamed, I probably would not have become the competitive debater I am today. Classes are fun, engaging and above all super educational; please do give them a try!
LEE EE JENN
Team Malaysia World Schools Debating Championship (2020)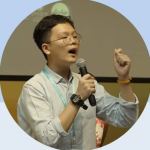 ENG GELSON
My experience at MIDP has been one of the most vital to my overall development as a person. It has given me the wisdom and maturity beyond my age, while improving my ability to deal with real world situations. Learning here has also greatly increased my proficiency in English, helping me explore other passions such as poetry and creative writing. I have learnt much more than just debating, and I'm certain that I would not be half the person I am today had it not been for MIDP.
ENG GELSON
Champion Northern Debate Open (2020
ACADEMIC STRUCTURE
Our academic structure is created by balancing the need for continuous, rigorous soft skills training as well as students' physical, emotional and mental wellbeing. As such, our academic calendar is divided into three (3) semesters, with a one (1) month break in between, while integrating holistic performance assessment through informal entry-exit evaluations, competitions and year-end assessment.
Semester I
January – March
Entry Assessment
Weekly Classes
Competition
Exit Assessment
Semester II
May – July
Entry Assessment
Weekly Classes
Competition
Exit Assessment
Semester III
September – November
Entry Assessment
Weekly Classes
Competition
Exit Assessment
Year End Assessment
Awards & Graduation
Late November
Top students will be given awards, and students who pass a certain level will be graduated to the next level. All students will be given a certificate and report card.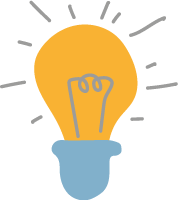 Why are competitions important?
Competitions provide a platform for students to apply the skills outside of the classroom. A competitive environment is a great place to build character, instill growth mindset, patience and resilience, while widening their network and meeting like-minded friends!
THE PATH TOWARDS EXCELLENCE
The MIDP path ensures comprehensive development throughout a student's formative years. This journey empowers students to constantly challenge themselves and improve on their skills. Talk to our education expert today to find out which course suits you and your children the most!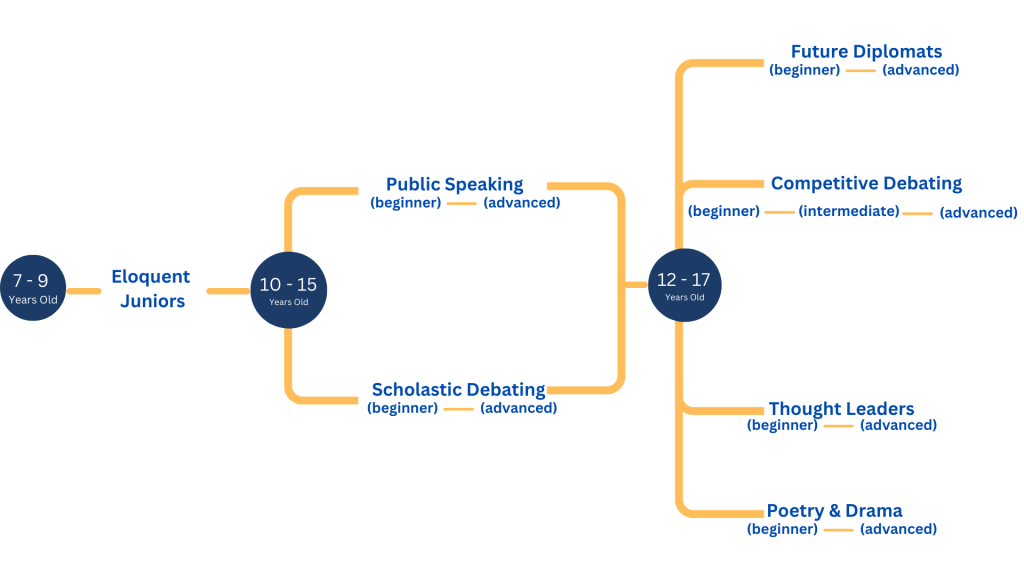 COURSES
Our students grow into oratory champions, youth leaders and compassionate communicators. Choose from our wide range of courses that are designed to help students achieve their desired goals!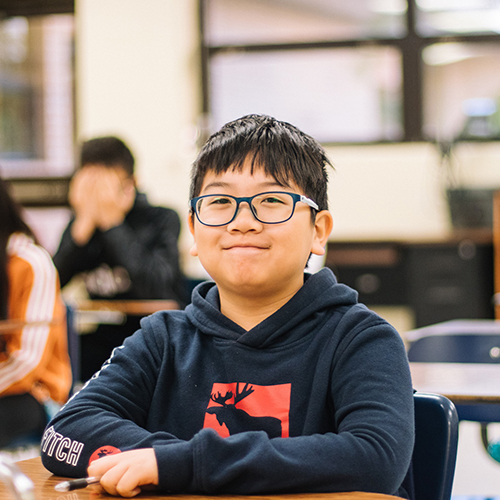 7 – 9 years old
Syllabus and structure are based on basic components of public speaking & storytelling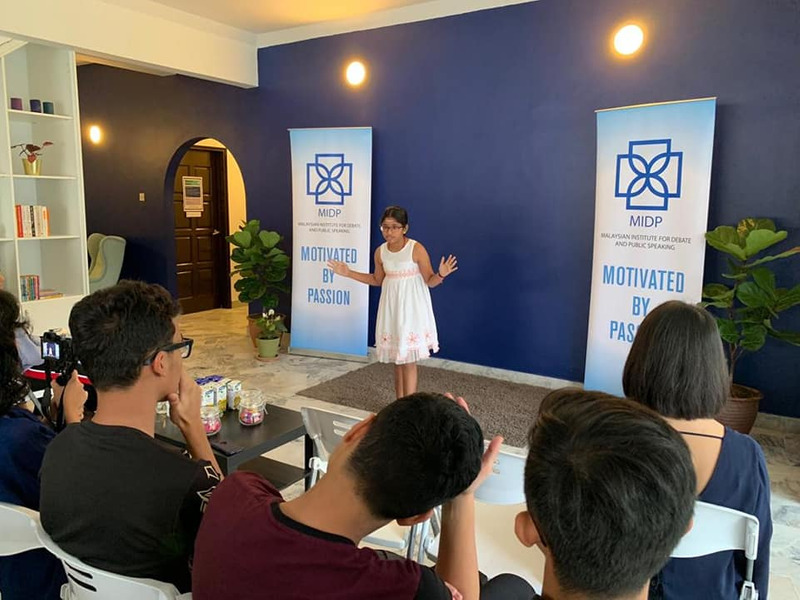 10 – 15 years old
Syllabus and structure are based on international standards of public speaking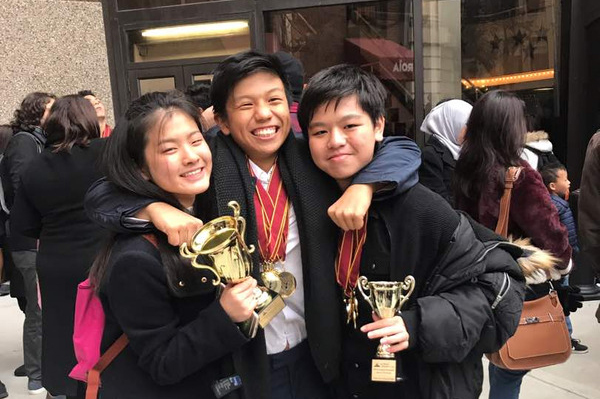 10 – 15 years old
Syllabus and structure are based on the World Scholar's Cup (WSC) competition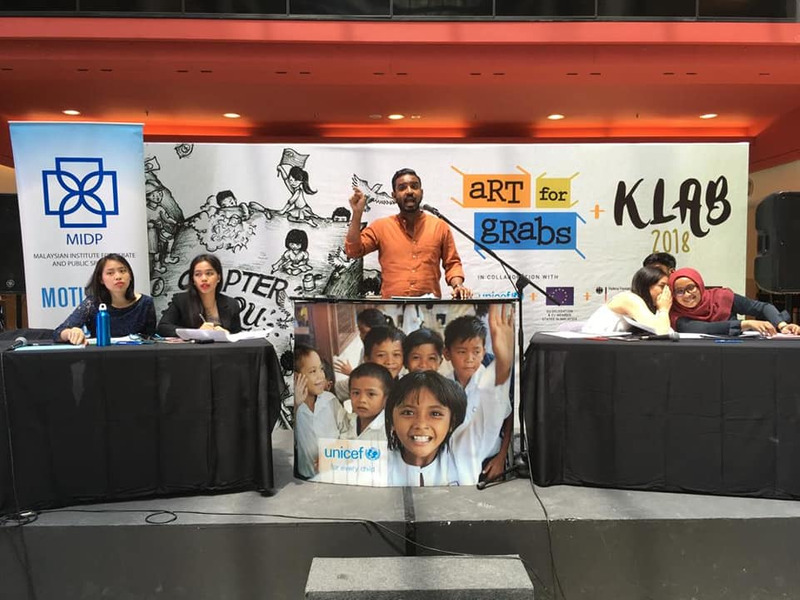 12 – 17 years old
Syllabus and structure are based on international standards of global debating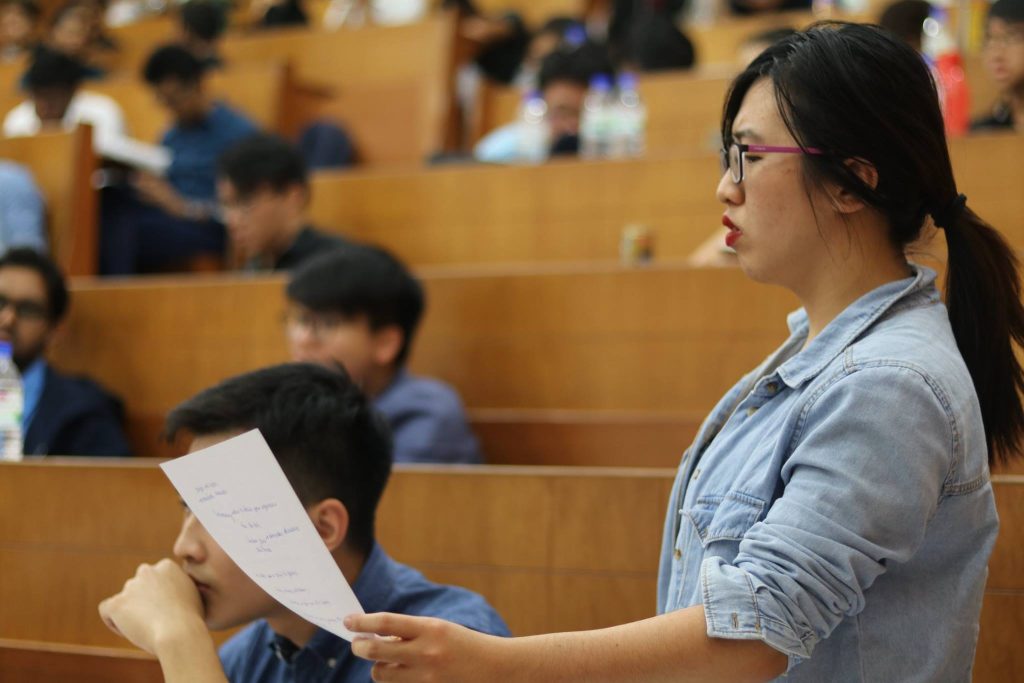 12 – 17 years old
Syllabus and structure n Model United Nations (MUN) conferences