Written by Amy Suhana , Edited by Emellia Shariff.
When I was younger, I viewed poetry as nothing more than a tedious subject. It was a form of art made by people I couldn't connect with, talking about things I don't really care about. So I studied where necessary, and it would be quickly forgotten after the exam. It was not interesting, not relatable and definitely not fun. Ten years later, I realised just how wrong I was.
Poetry is so much more than just art.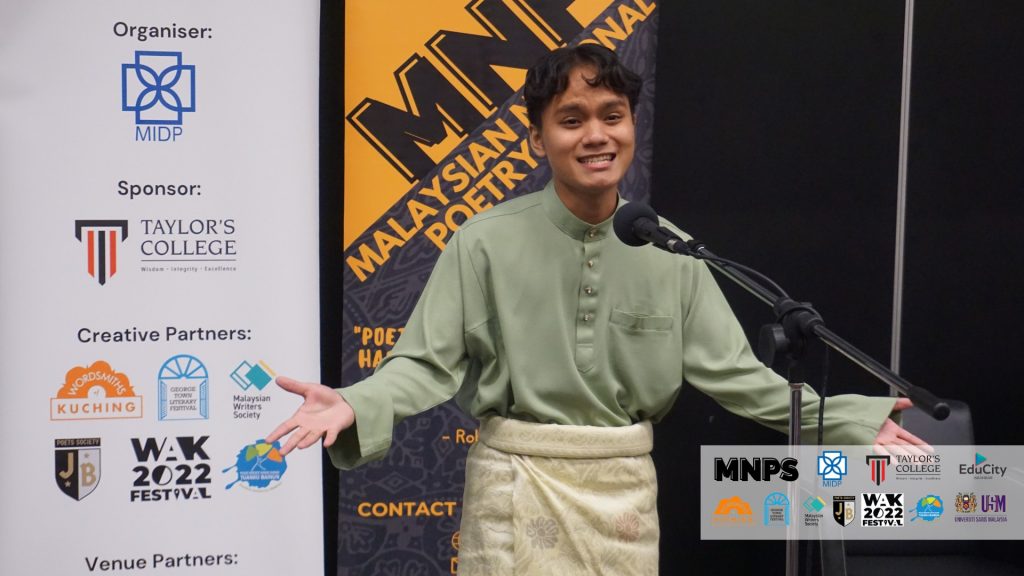 It's a conduit for improving communication, empathy, and self-expression. By delving into the depths of verse, students can learn to articulate their thoughts and emotions with clarity and gain a deeper understanding of the perspectives of others. Poetry stimulates creativity, hones critical thinking, while helping students build confidence as they find their own voices and express themselves in a supportive environment.
But that is not all. Through reading and analysing the work of others, students can become more empathetic as they are exposed to the experiences of others, leading to a more nuanced understanding of the world which helps them build more fulfilling relationships with those around them. I wouldn't have known this if it was not for the Malaysian National Poetry Slam (MNPS).
MNPS is the national competitive platform for spoken word poetry for students between 8 – 25 years old in Malaysia. Organised by MIDP, Malaysia's leading soft skills education institution, in partnership with Taylor's College, the whole event was held at the regional level in Penang, Kelantan, Klang Valley and Sarawak, which saw the participation of 111 youth poets from across the nation. Top poets in each category were selected to compete in a grand finale at the national level.
Watching each of these youth poets made me realise the true spirit of poetry.
Their words, into my ears, and straight to my heart. The performances were brilliant – from beautifully crafted pieces which talked about social issues close to our hearts, to gut-wrenching stories about their day-to-day experiences told with sophisticated usage of literary devices – I was truly impressed. Seeing these youth poets performed on stage provided me with a sense of reward and satisfaction like no other.
Just like that, I am once again convinced in the importance of my role, and the impact of our programmes in enriching the lives of our youths. At MIDP, our vision is to improve soft skills literacy and accessibility in Malaysia. We believe that freedom of speech and expression is extremely important, and we are glad that MNPS has proven to be an effective platform to help our young poets share their thoughts and express their most unique and authentic selves.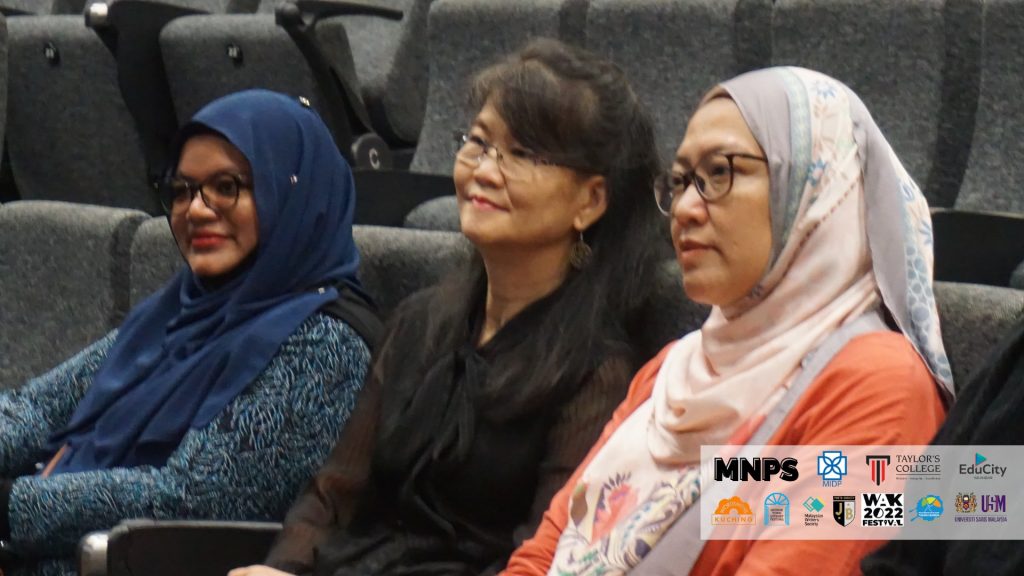 Beyond that, I am glad that we are not the only ones who believe in the role poetry can play in achieving all these and more. We are grateful to the partners involved in MNPS including What About Kuching (Sarawak), Wordsmiths of Kuching (Sarawak), Georgetown Literary Festival (Penang), the Malaysian Writers Society, Pusat Kreatif Kanak-Kanak Tuanku Bainun (Klang Valley), JB Poet Society (Johor), Universiti Sains Malaysia (USM) and EduCity Iskandar.
One of the unique features of this competition was the inclusion of active feedback for the participants, allowing them to learn and improve their performances as the competition progressed.
For this, we owe a special thank you to all of the amazing people, who are masters in their own field, for coming on board as judges. This includes Wan Dazriq (CEO of Ethis), Wani Ardy (Professional Writer, Poet, and Musician), Pang Khee Teik (Arts Consultant at Pang), Charissa Ong (Best-selling Author and Founder of Penwings Publishing), Muhammad Zhafir (Spoken Word Poet), Amina Jindani (Company Director at MoOne Drama), Paulina Fernandez (Co-founder of Hush and Snap), Qusyairi Zazili (Kaki Seni), soft skills educators from MIDP, and young spoken word poets.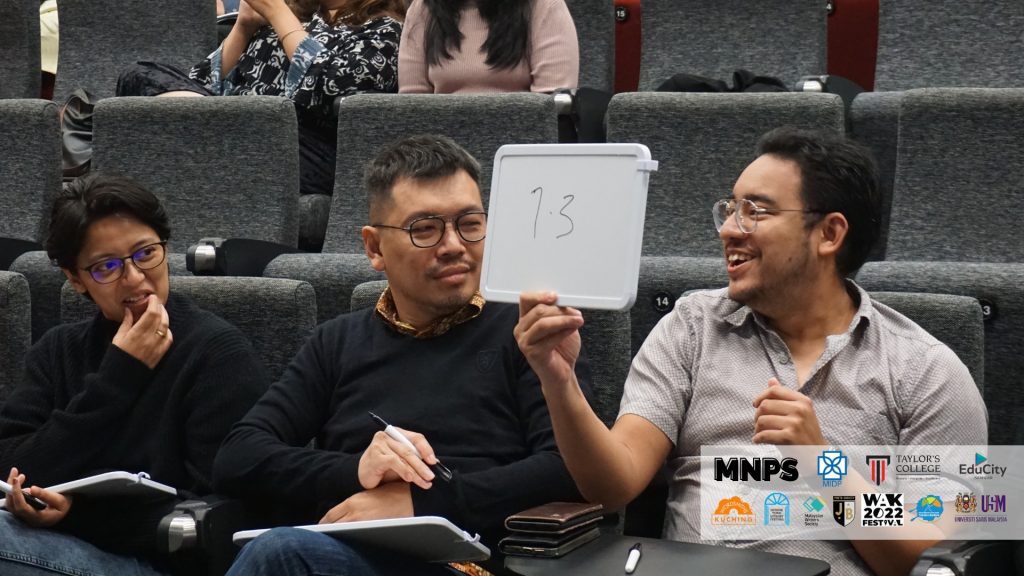 We are proud to announce the winners of the Slam: in the varsity category, Muhammad Dzulhamizan bin Mazfullah came in first place, Ryan Wong Zi Xuan came in second, and Haifa Farzaana binti Chek Zainon came in third. In the secondary category, Adeena Salimee binti Ilhan Salimee came in first, Siti Khadeeja Iman Binti Mohd Radzuan came in second, and Naw Myat Pan Yaung Cho (Angelina) came in third. In the primary category, Muhammad Sufi bin Osman Whzir came in first, Rhea Shanti Narayanan came in second, and Esabelle Lua Jing Zi came in third. In the open category, Wan Taufik Hidayat Bin Wan Mokhter came in first, Nur Effa Qamariani binti Abdul Kalam came in second, and Allison Choong Ming Sze came in third.
Overall, the use of poetry as a tool for soft skills education can be a highly effective and engaging way to help students develop important skills that will serve them throughout their lives. MIDP believes that by providing a platform for this type of education, educators and schools can help their students grow and succeed in a dynamic and rapidly changing world.
So, will I be seeing you at the Malaysian National Poetry Slam 2023? Be it performing, judging or even just coming as a member of the audience, there is a little bit for everyone. Follow us at @my.poetryslam on Instagram for more information on MNPS.