Youth PACT is a weekend-long festival which aims to platform youth voices on critical issues, while connecting young Malaysians to leaders and change-makers to inspire action.

Organised in partnership with Taylor's College, and with the support from media partners The Star, SAYS, MalaysiaKini and Astro Awani.

Forum:
KUASA ANAK MUDA: INCREASING YOUTH POLITICAL CANDIDACY & REPRESENTATION IN ELECTIONS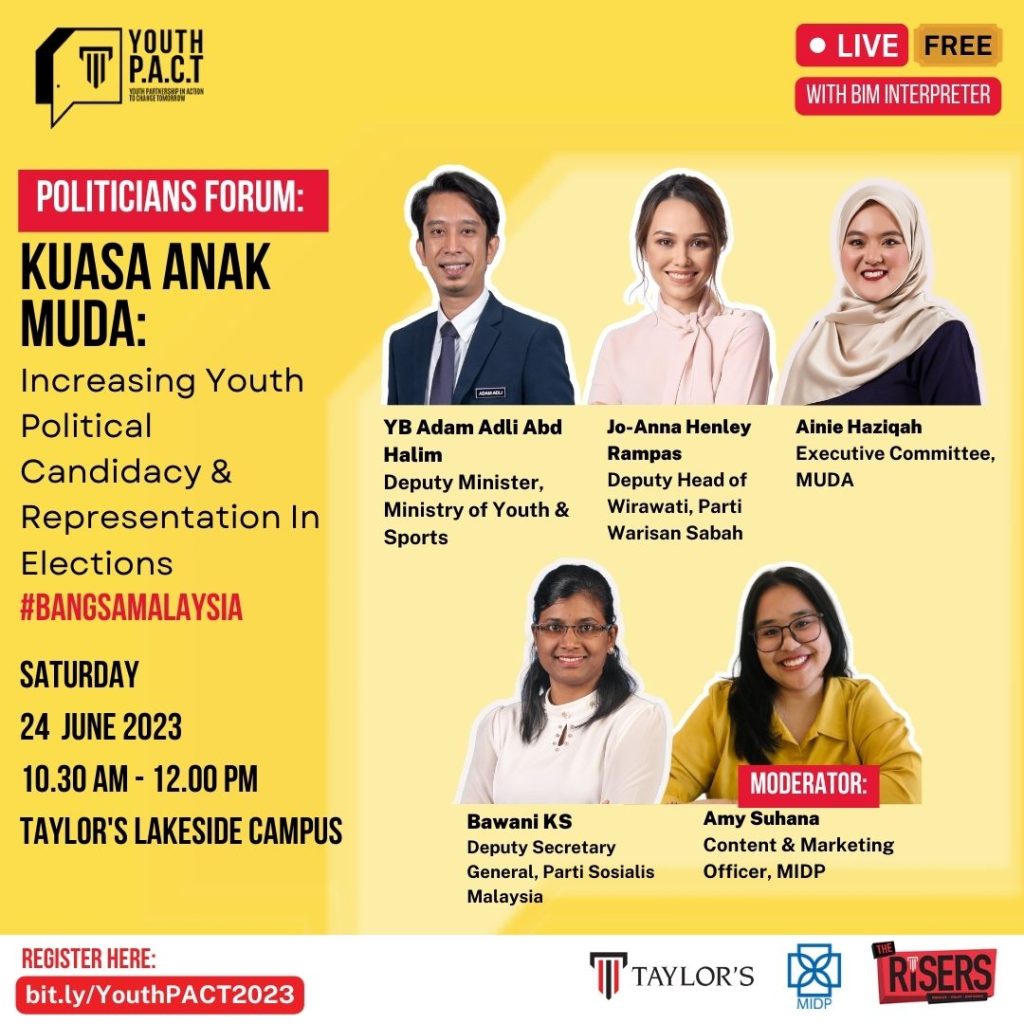 In a quest for progress and transformation in this era, youth political representation must take centre stage. With the passing of Undi 18 in Malaysia, a total of 12.2 million people aged 18 – 40 were eligible to vote in GE15, with 5.8 million new voters were automatically registered. However, only 12% of the seats in Parliament are taken up by youths below 40 years old. This highlights the lack of youth representation in the highest decision making body in the country.
Join in this vibrant dialogue to explore the role of political parties to provide more opportunities for youth candidates to compete in elections, what can be done to forge a path for our youth leaders in politics, while listening to esteemed young politicians share their tales of resilience and triumph.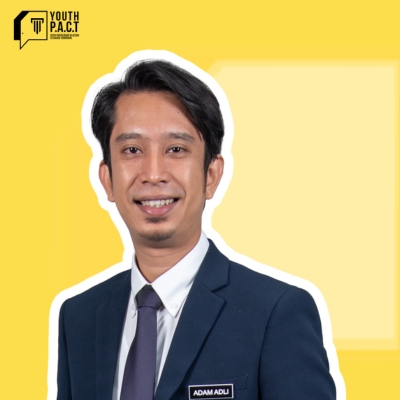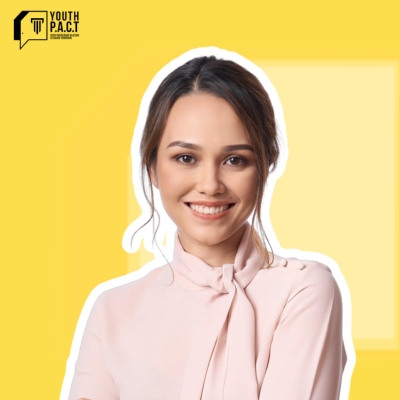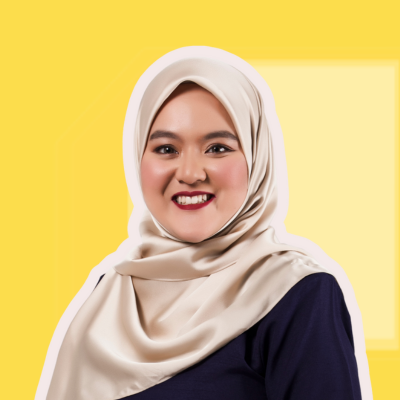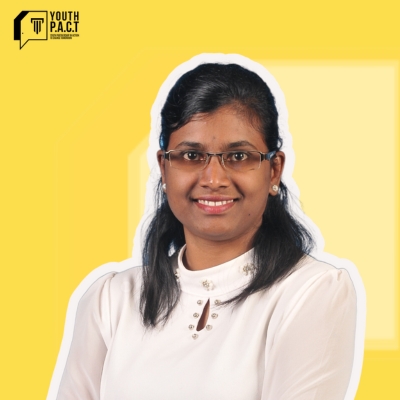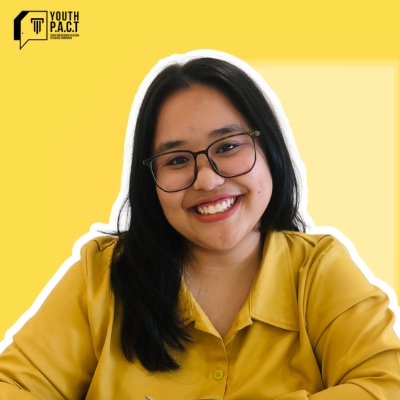 Keynote Sharing:
HARD HEART WORK: EMPOWERING REFUGEES AND STATELESS PEOPLE IN MALAYSIA & FROM PASSION TO PROFIT: MY ENTREPRENEURSHIP JOURNEY
HARD HEART WORK: EMPOWERING REFUGEES AND STATELESS PEOPLE IN MALAYSIA
Aptly themed "Bangsa Malaysia" the festival explores the importance of inclusivity and the need to address the challenges faced by refugees and stateless individuals who have made Malaysia their home. Join Heidy Quah in this session as she shares her personal stories of struggles, resilience and triumph in her journey to empower and unlock the untapped potential of these marginalised communities. Let Heidy's story inspire us to also engage in our own version of hard heart work to uplift those around us, fostering a more inclusive and compassionate society.

FROM PASSION TO PROFIT: MY ENTREPRENEURSHIP JOURNEY
A captivating session unfolds, drawing us into the remarkable journey of an entrepreneur fueled by a vision of accessibility for Artificial Intelligence.
In 2020, Taylor's alumni Julius and his co-founder James embarked on a fearless venture, their shared purpose igniting the birth of Arrivo. Four years into their journey, Julius clings to the mantra "Protect your purpose and your purpose will protect you," as they forge ahead, breaking barriers and crafting AI innovations that empower and inspire.
Join us in this enlightening keynote sharing session, where Julius Ho's tale will kindle the spirits of aspiring entrepreneurs and AI enthusiasts alike.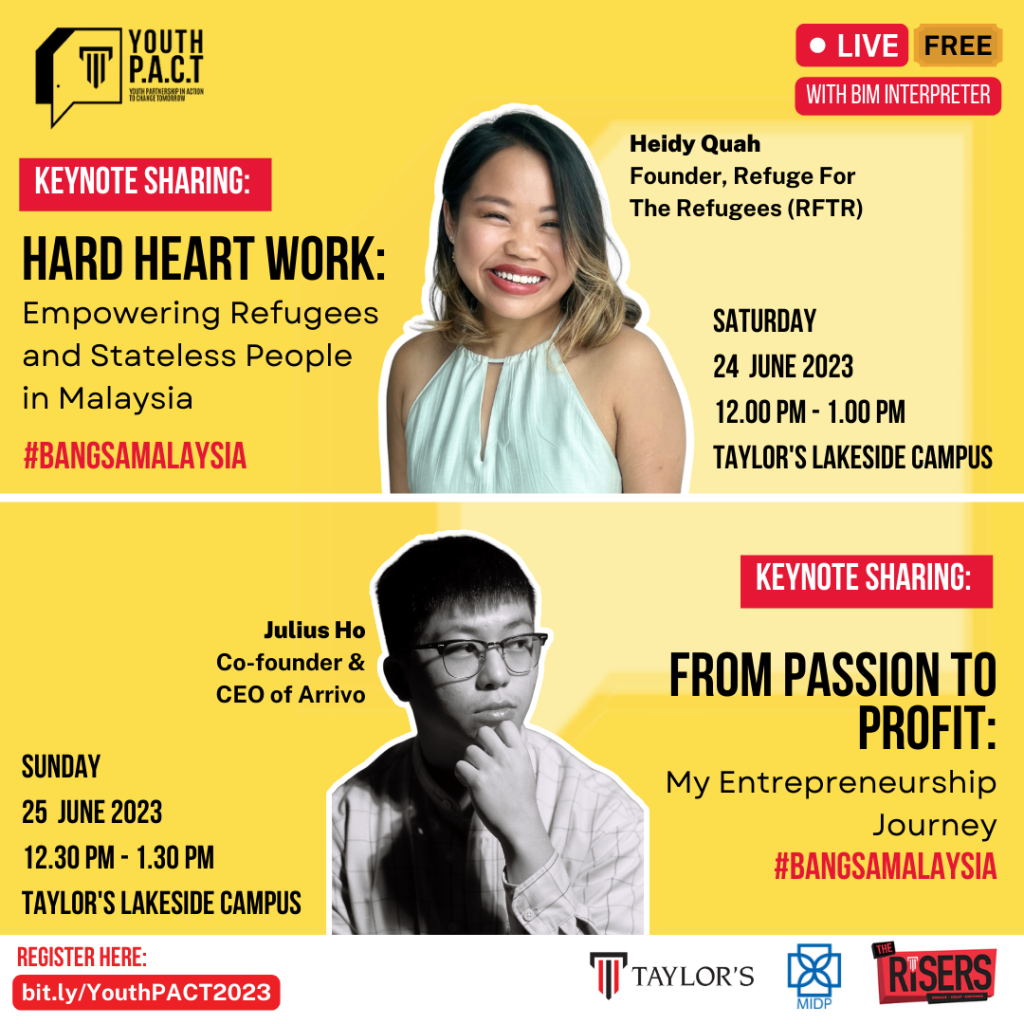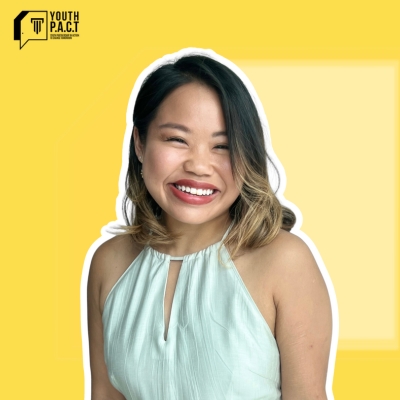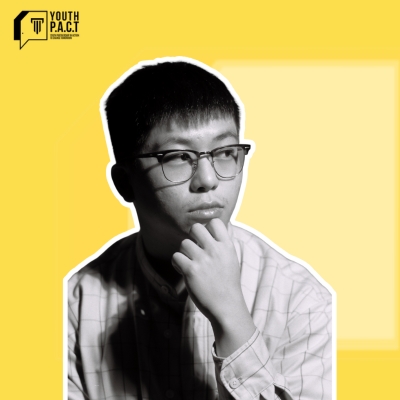 Forum:
IPCMC NOW: ADDRESSING VIOLENCE & DEATH IN CUSTODY IN MALAYSIA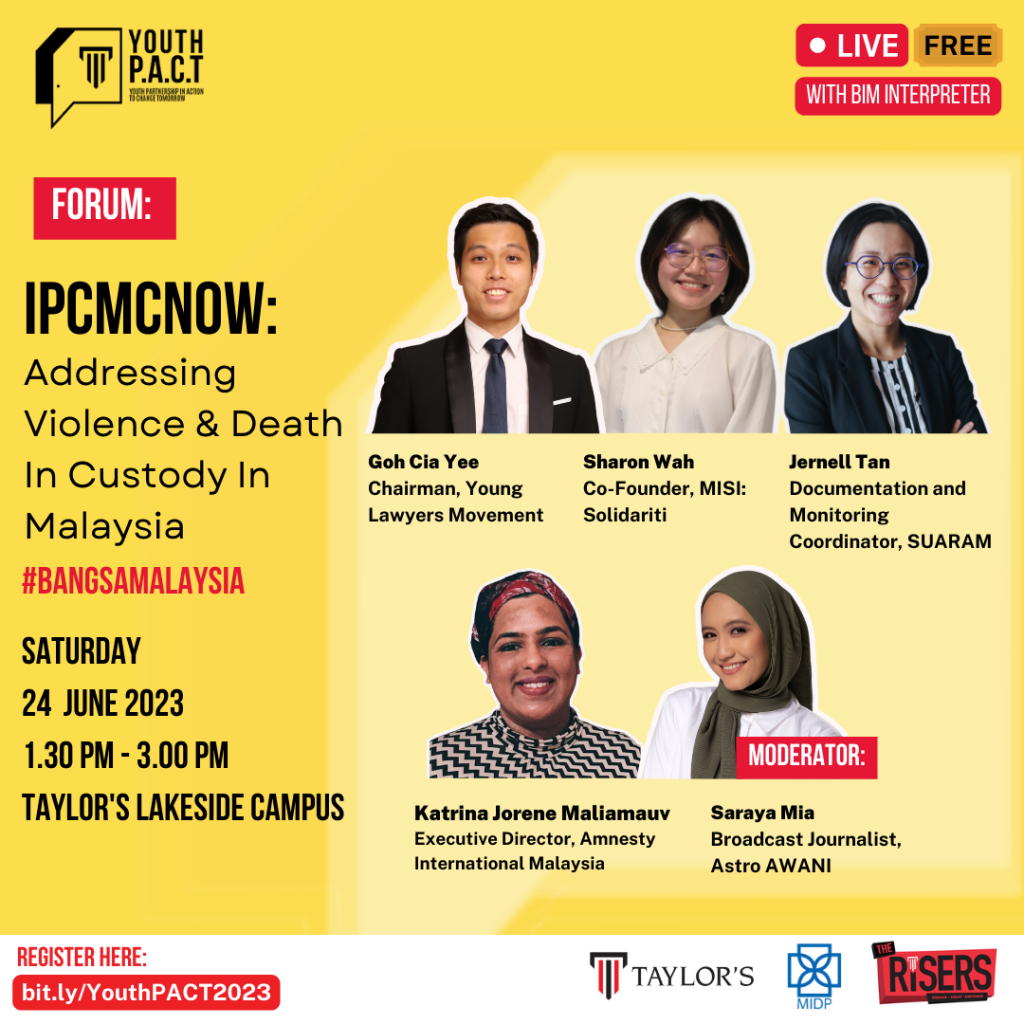 In 2022, there were at least 21 recorded cases of deaths in police custody in Malaysia, and the numbers for violence in police custody is expected to be much higher than that. In this thought-provoking discussion, we confront the systemic, structural, political and cultural issues which contribute to this pressing issue, while exploring potential solutions that foster a safer and more equitable society.
In particular, the advocacy surrounding the establishment of the Independent Police Complaints and Misconduct Commission (IPCMC) as a crucial step towards ensuring accountability and justice in our police force, while providing a voice to the victims and their families.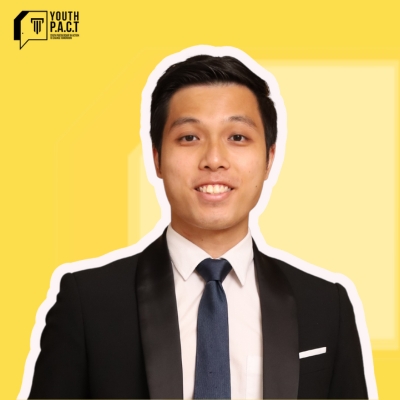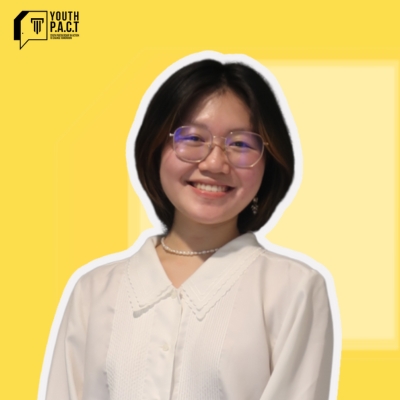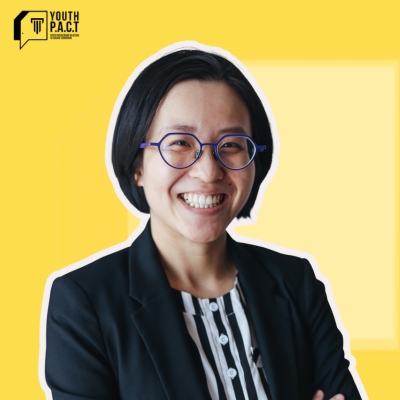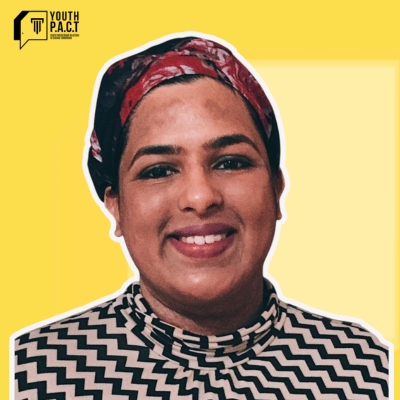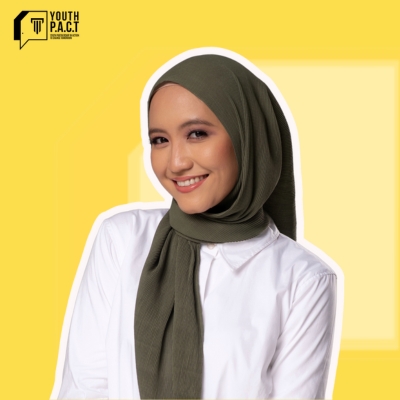 Film Screening:
FILM SCREENING + UP CLOSE & PERSONAL WITH CREATORS WITH A CAUSE
There's no better way to raise awareness on nuanced issues than through short films. Join in our screening featuring two (2) thought-provoking films: Rasa & Asa and Nasir Jalani Melawan Lembaga Puaka. The screenings are followed by exclusive up close and personal sessions with the filmmakers where they explain the inspiration and cinematography behind the films.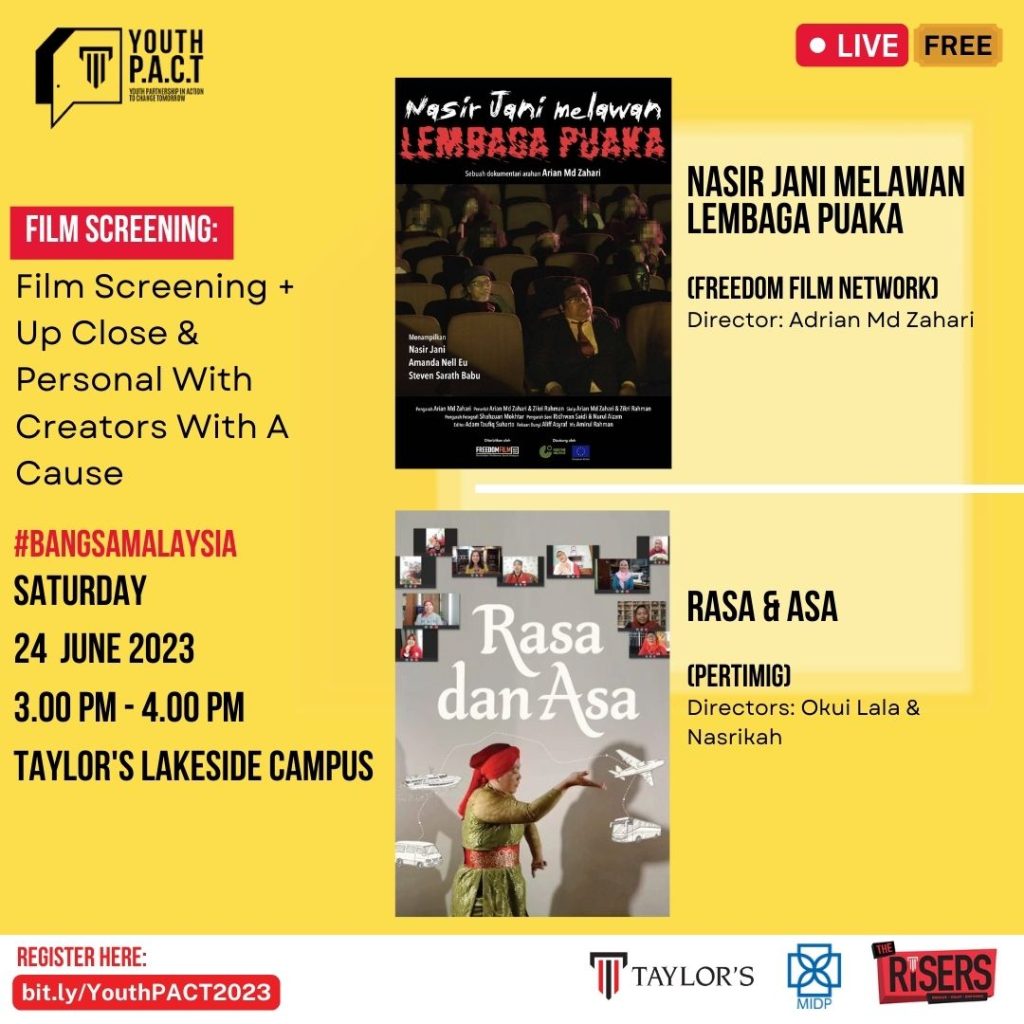 Rasa & Asa
Rasa & Asa tells the stories of women working as domestic workers in Malaysia. The 27 min video follows the journeys and lived experiences of the members of the Indonesian Migrant Domestic Workers Association in Malaysia (PERTIMIG), as they navigate life throughout the COVID-19 pandemic. Most interestingly, Rasa & Asa was shot remotely using smart phones. Directed by Okui Lala and Nasrikah. Trailer: www.youtube.com/watch?v=34_S8CT7FbQ
Nasir Jani Melawan Lembaga Puaka
Nasir Jani Melawan Lembaga Puaka is a 24 minute political documentary which follows the cult-filmmaker "Kembara Seniman Jalanan" on his reflective journey looking at the complex culture of censorship in Malaysia. In particular 1992, the year rock musicians were given the short shrift, coupled with the intertwining of Mahathirism in its formative period to the ironic culture of authoritarianism. This documentary visualises multiple perspectives of upcoming filmmakers, Amanda Nell Eu and Steven Sarathbabu. Trailer: https://vimeo.com/482921224
Politicians Presidential Debate:
THE RAKYAT'S CONCERN: MITIGATING THE RISING COST OF LIVING IN MALAYSIA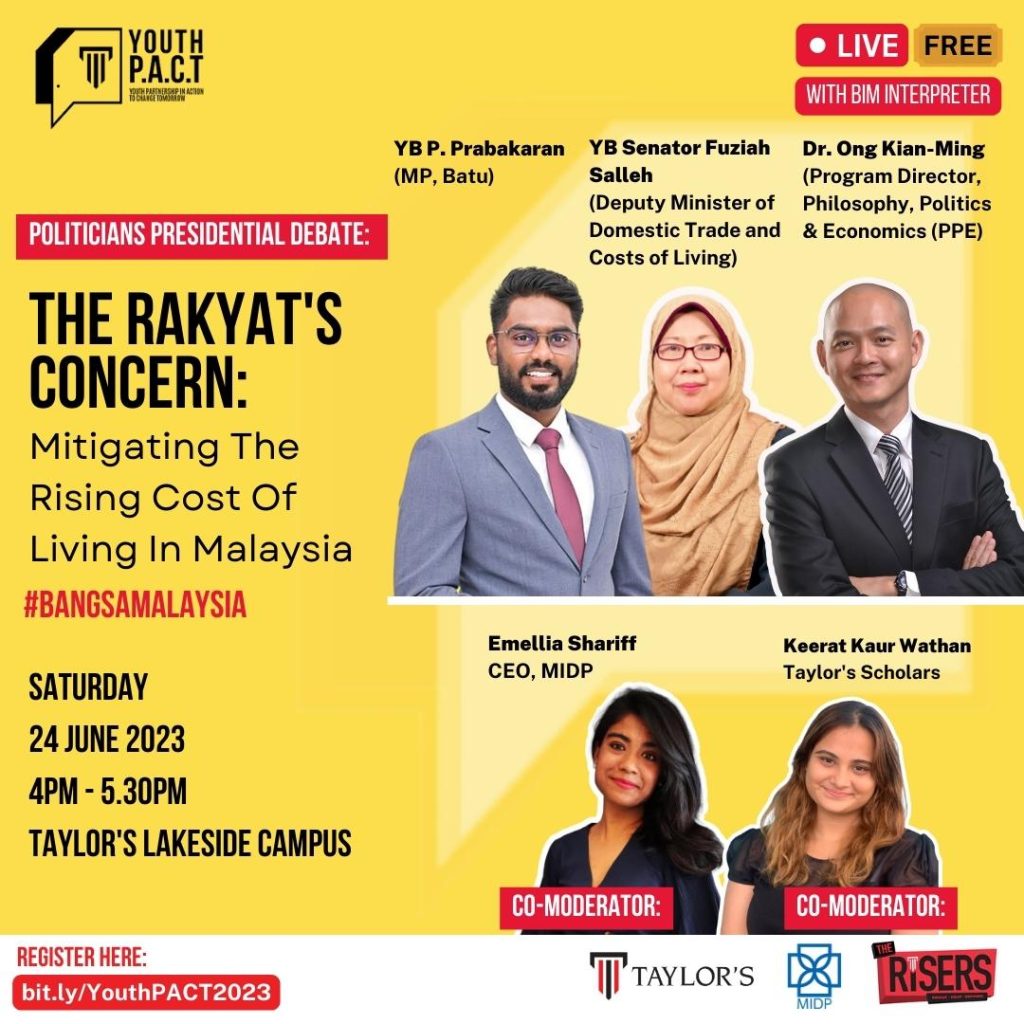 A recent survey found that 89% of Malaysians are very concerned with the rising cost of living, with the majority citing that their main concerns are over the prices of food, utilities, fuel and healthcare. Even more worrying, 37% of the respondents stated that they were unable to put aside funds for savings and emergencies, while 35% of the respondents stated that this had impacted their mental health. While the minimum wage was increased to RM1,500 last year, Bank Negara Malaysia has proposed in 2017 a living wage of RM 2,700 for unmarried adults in urban areas, and RM4,500 for a couple without children.
In this pertinent debate, listen to some of Malaysia's politicians share their thoughts on existing measures implemented by the federal government, while sharing and engaging with each other's visions and ideas on what else can be done to confront this shared struggle.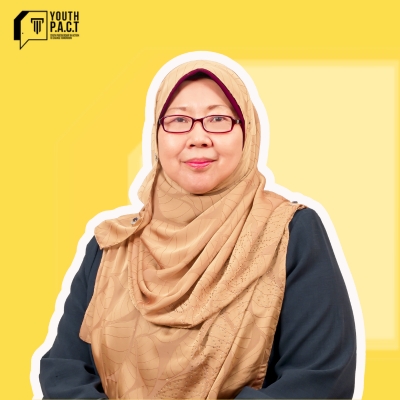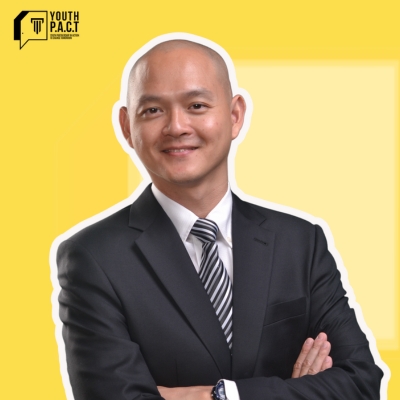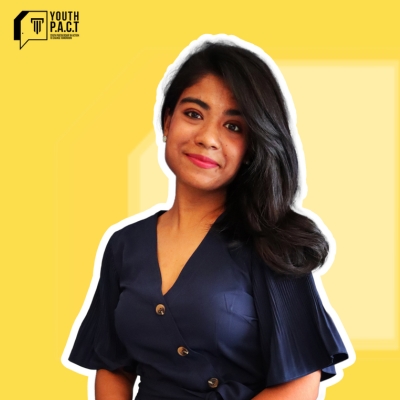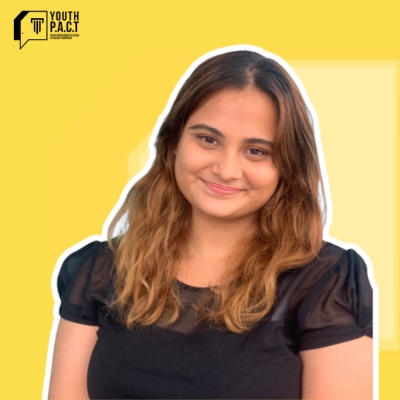 Forum:
THE ABANDONED 16%: BUILDING A BETTER MALAYSIA FOR PERSONS WITH DISABILITIES
As we strive to become a high income nation, the political, economic and social empowerment of Persons With Disabilities (PWDs) have never been more paramount. In reality, many PWDs in Malaysia struggle to secure full inclusion in education, employment, housing, healthcare, public infrastructure and many others. The lack of equal access and opportunities under status quo have created an environment where PWDs are treated with a charity model, instead of a holistic model which allows them to actively participate at every level of nation building. Join in this pertinent discussion with esteemed PWD activists and allies, as we shed light on the lived experiences and challenges faced by our fellow Malaysians, while exploring what can be done to build a better Malaysia for all.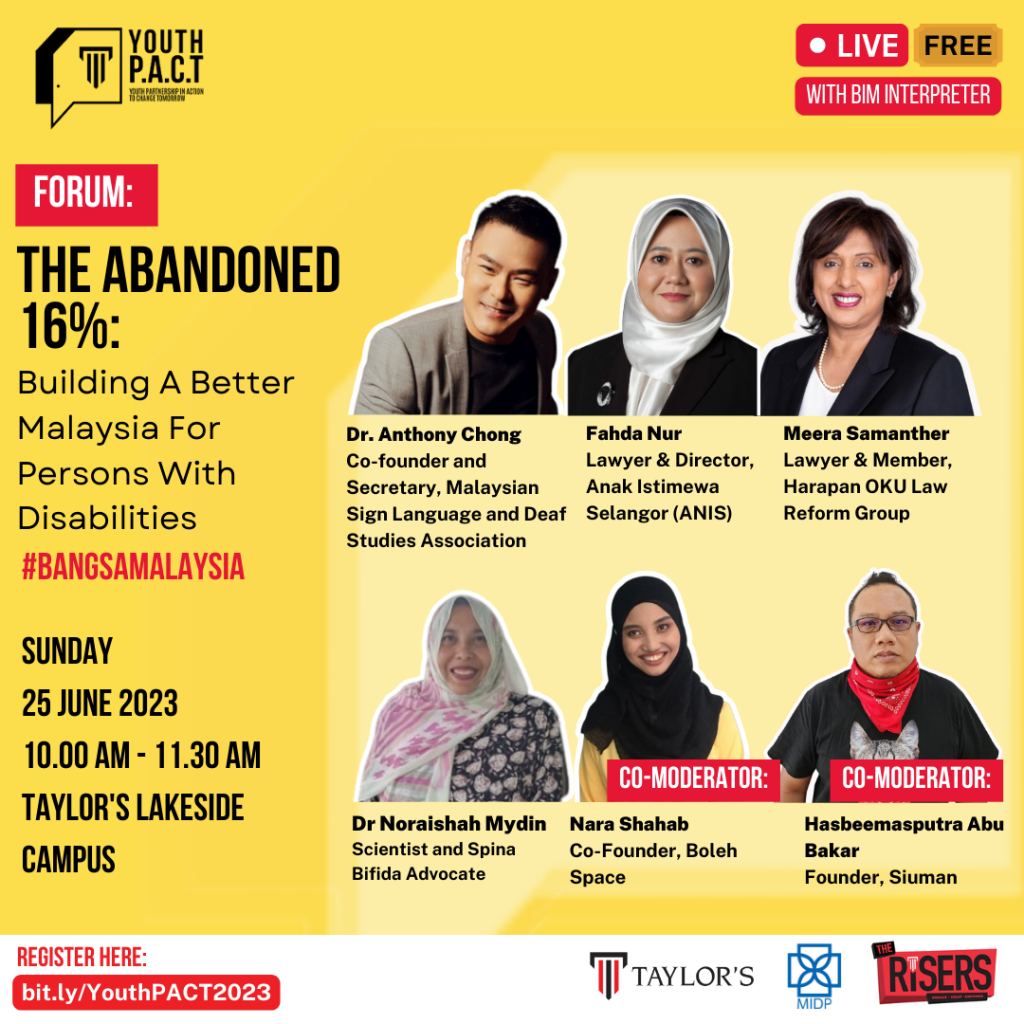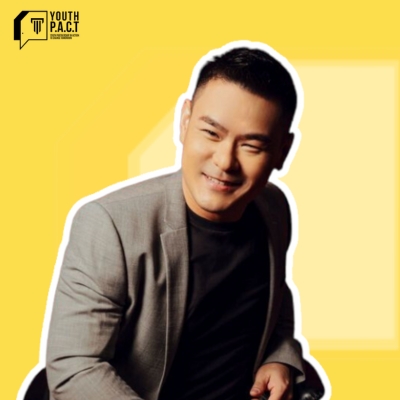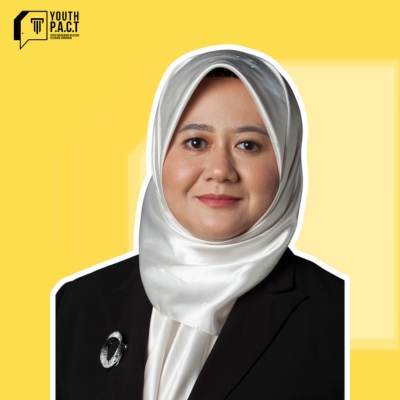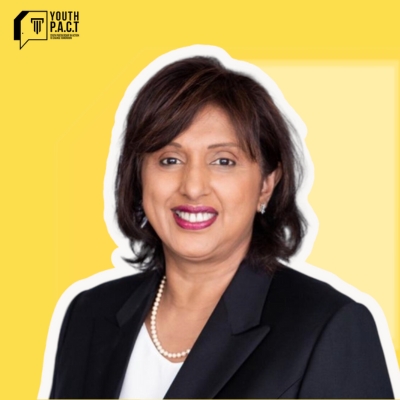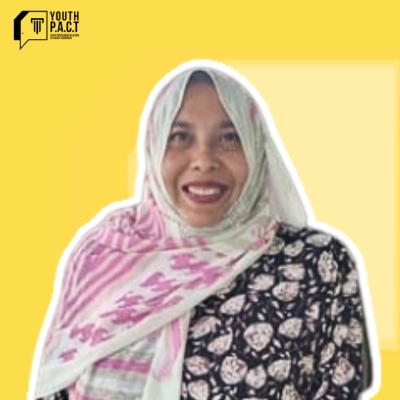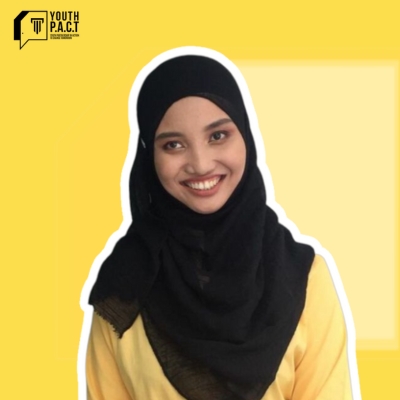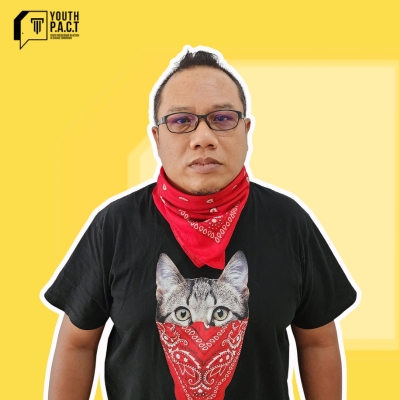 Youth Presidential Debate:
THIS HOUSE WOULD ACCEPT REFUGEES & STATELESS CHILDREN INTO PUBLIC SCHOOLS IN MALAYSIA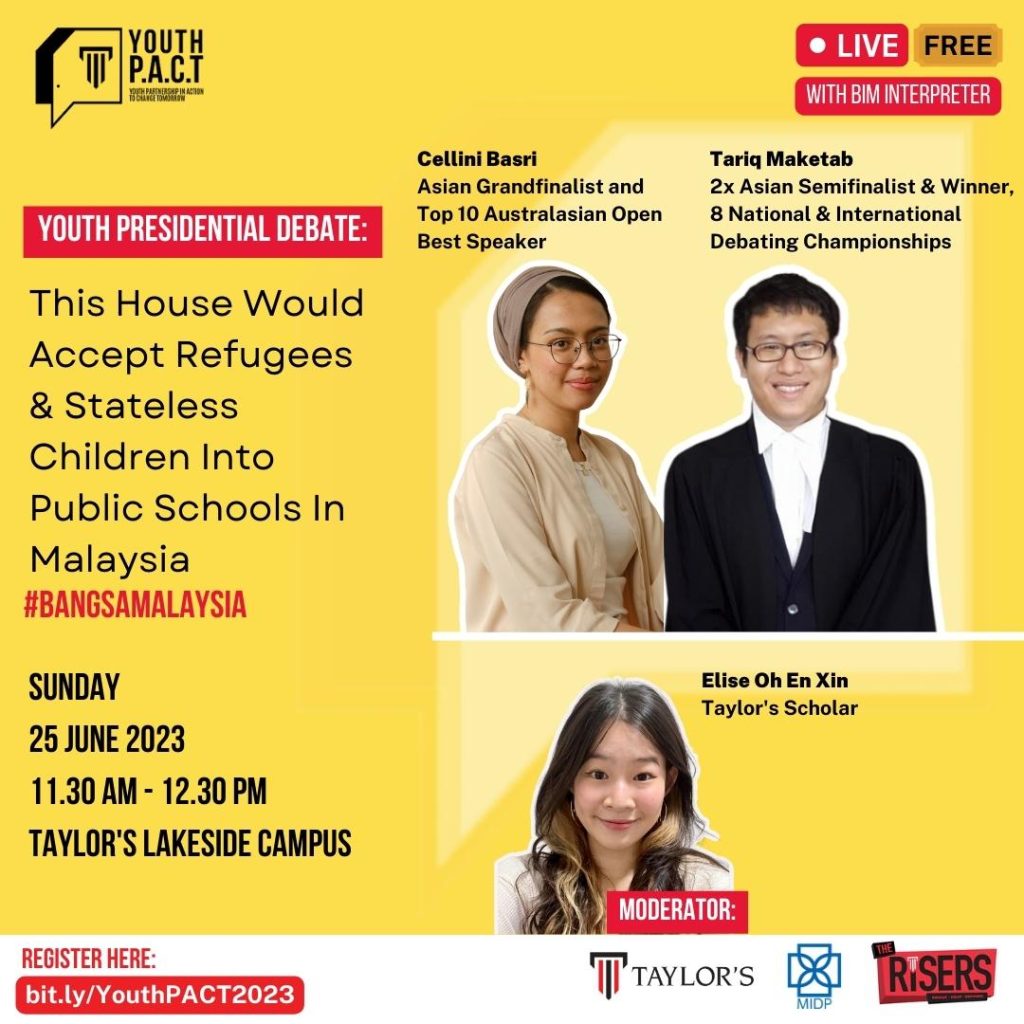 A stage awaits the young, vibrant minds, poised to engage in a spirited debate on the vital issue of inclusivity in education. Listen to two of Malaysia's best debaters, who have not just made a name in Asia, but also record-breaking accomplishments at a global scale, as they passionately argue for and against extending educational opportunities in public schools to refugees and stateless children in our country. With eloquent rhetoric and thoughtful arguments, they delve into the intricate web of social, economic, and humanitarian dimensions surrounding this pressing topic, while weaving a narrative of compassion and understanding to shape a more inclusive and empathetic society.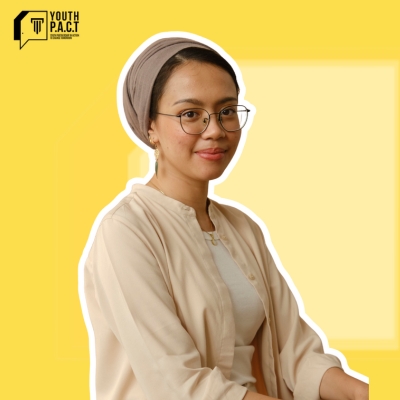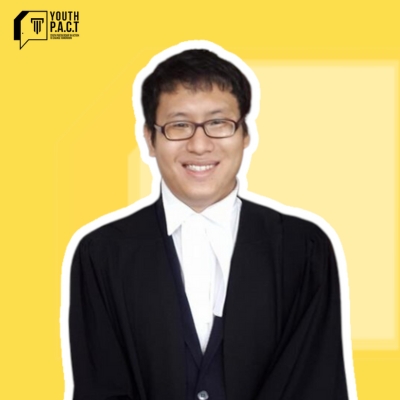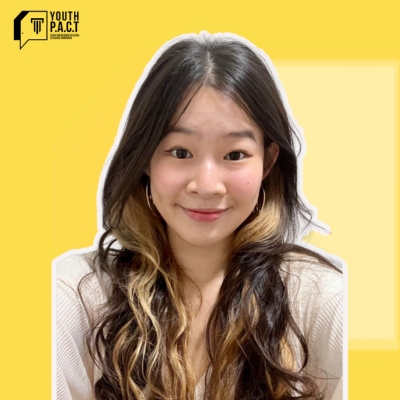 Forum:
THE MARGINALISED BUMIPUTERA: ADDRESSING THE NEEDS & RIGHTS OF ORANG ASLI IN MALAYSIA
As Malaysia moves into Industrial Revolution 4.0 and the era of technological advancements, the sensitivities of the Orang Asli culture, religion and traditional norms must be a priority. For far too long, the rights of Orang Asli have been placed in the backseat. Initiatives surrounding the socio-economic development of Orang Asli communities seemed like an after-thought at best, with not enough regard given to their plights and demands.

In this crucial conversation, we explore the struggles faced by our fellow Malaysians in areas such as land rights, healthcare, education and cultural preservation. Engage with experts, and community leaders on what we can do as a society to contribute to the development of inclusive policies and sustainable solutions to create a more equitable and inclusive society that respects the rights of all Malaysians.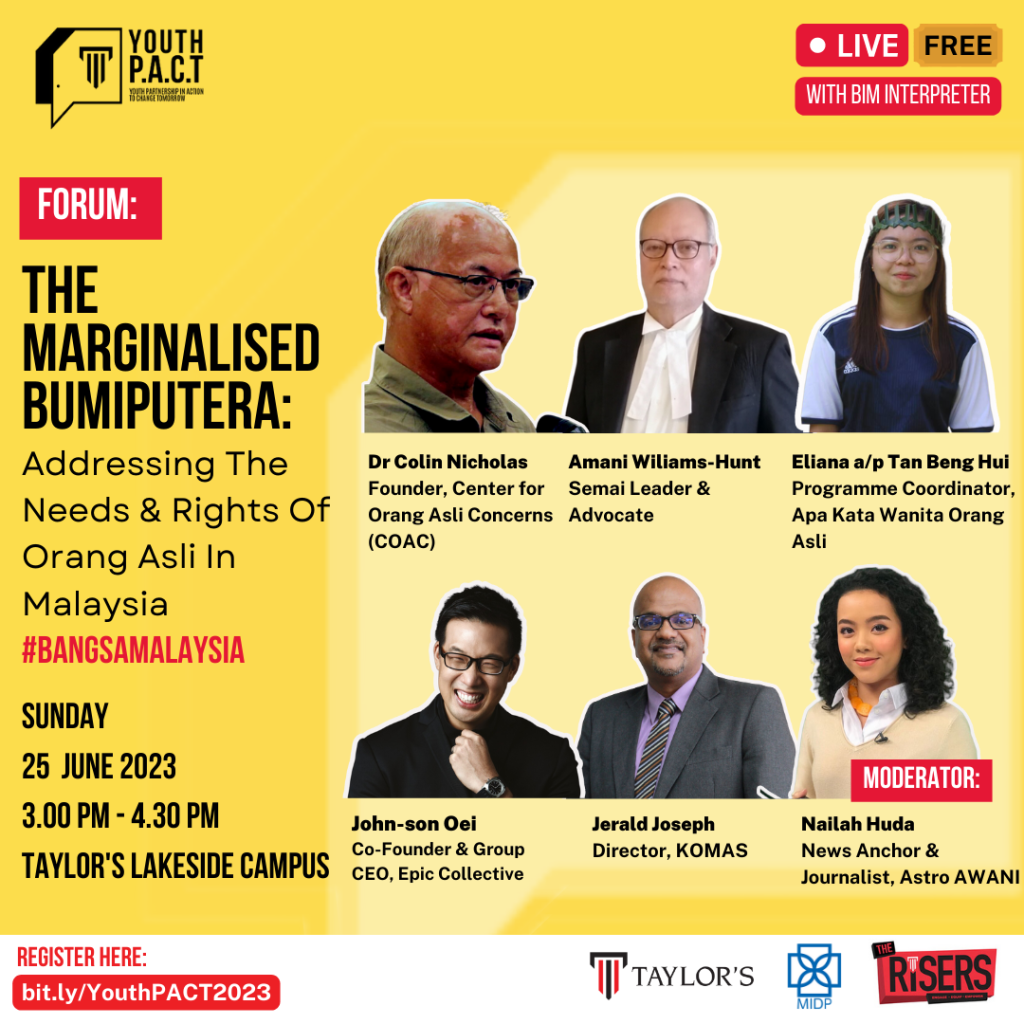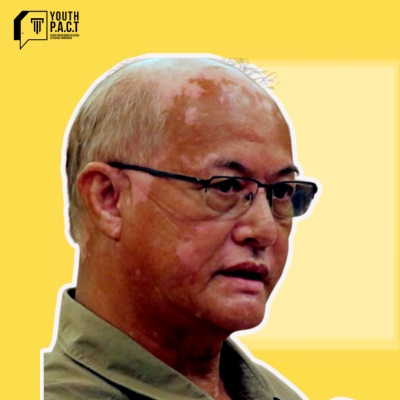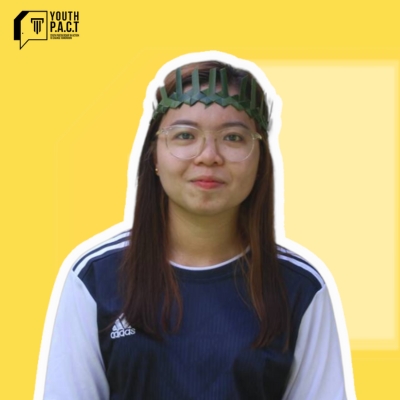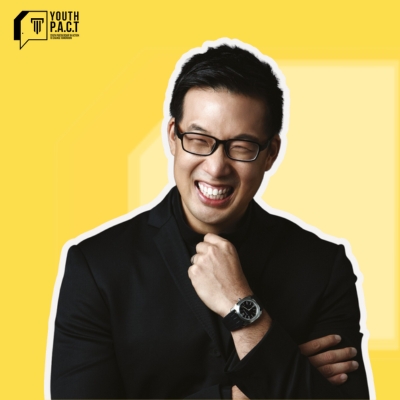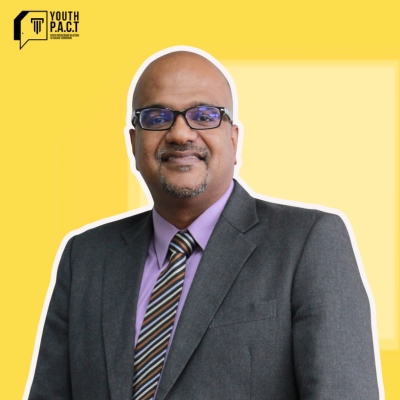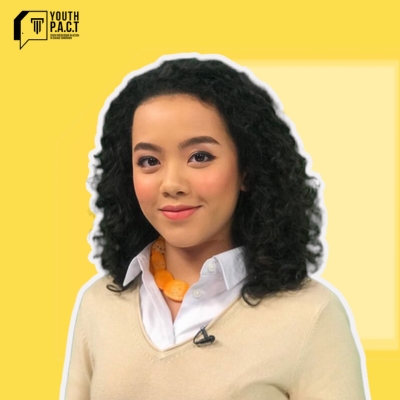 Closing Performance:
AN EVENING WITH HUSH THE THEATRE: AKU #BANGSA MALAYSIA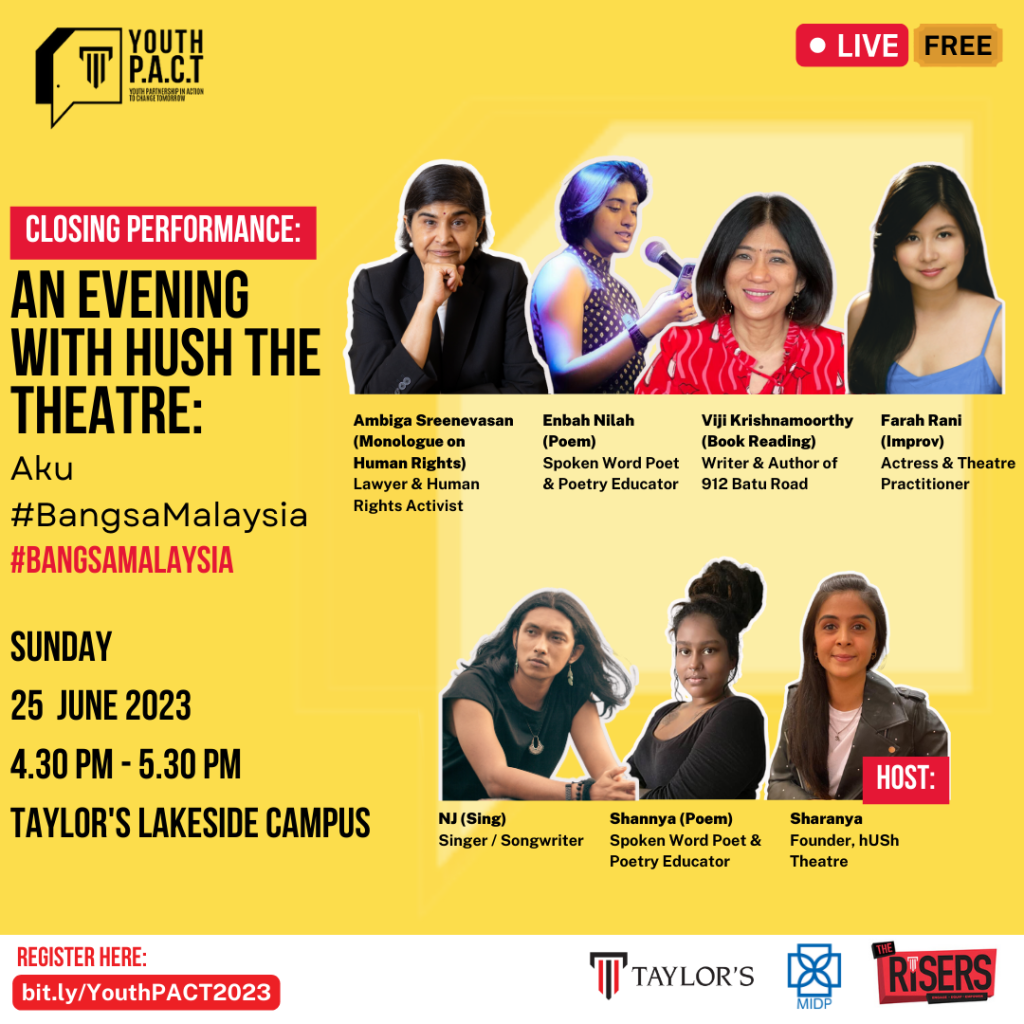 End your festival weekend with a bang in this session featuring various Malaysian storytellers and local artists! Brought to you in partnership with hUSH Theatre, join us to unpack some of the most critical issues in our lifetime through creative channels. From spoken word poetry, monologue, and book reading, all the way to singing and acoustic music, there is a little bit of everything for everyone!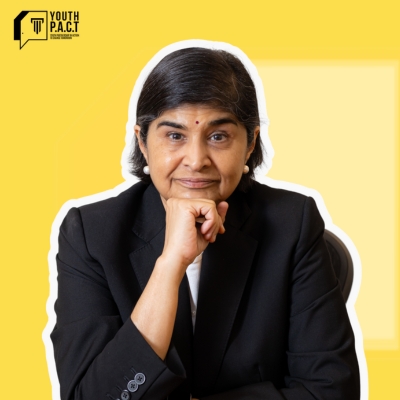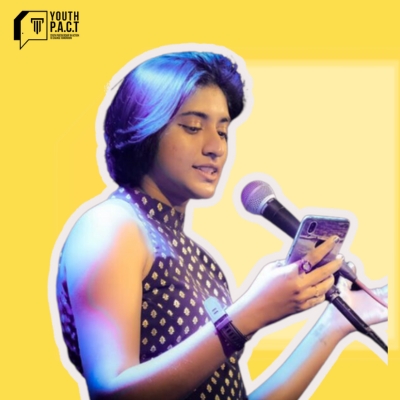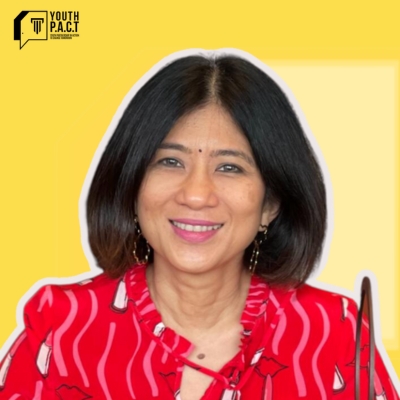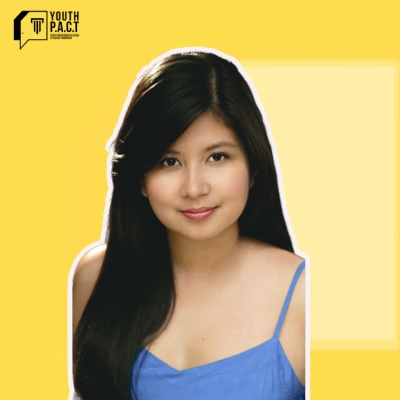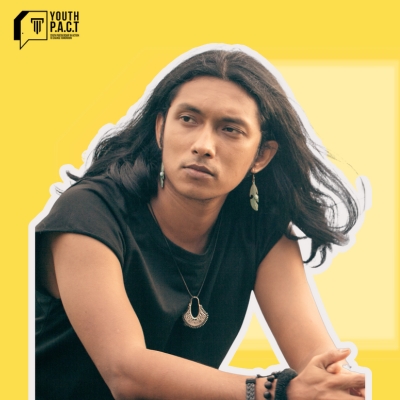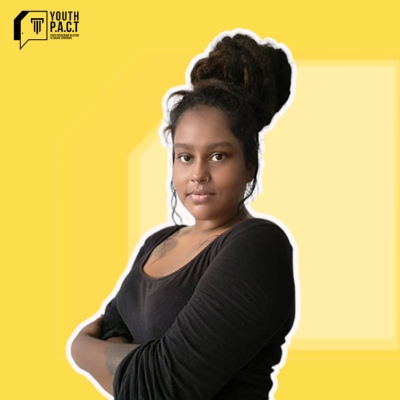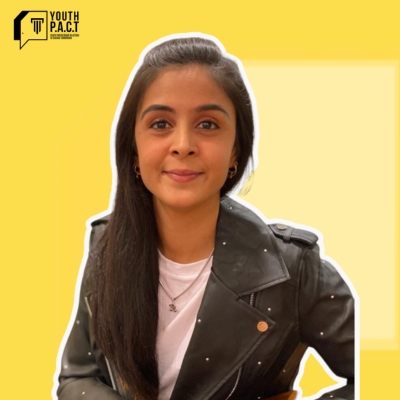 Accelerator Workshops: Various Topic
Unlock your role as a youth changemaker through our accelerator workshops led by industry leaders and subject matter experts. Discover the secrets of effective leadership, master the art of communication, unleash your creativity in content creation, navigate the digital world with confidence, stand up against harassment, and pave your way to a thriving career. Don't miss this life-changing opportunity and register now for our exclusive workshops. Dare to dream big and become the best version of yourself at Youth PACT 2023!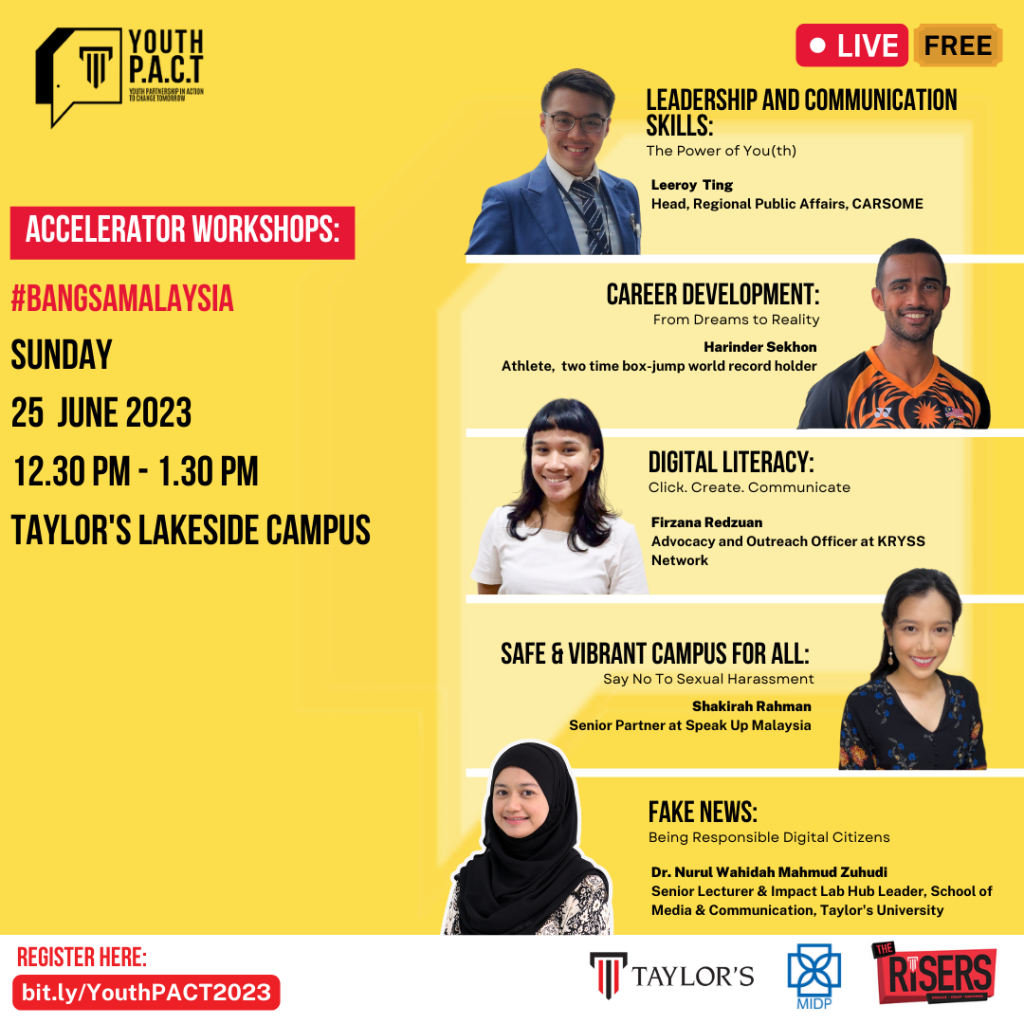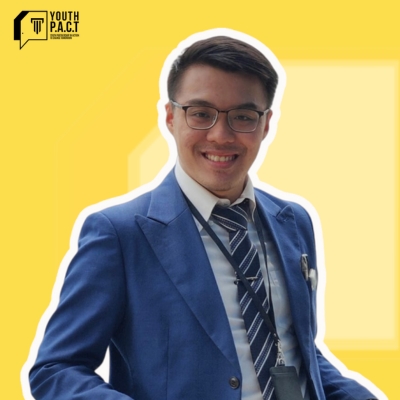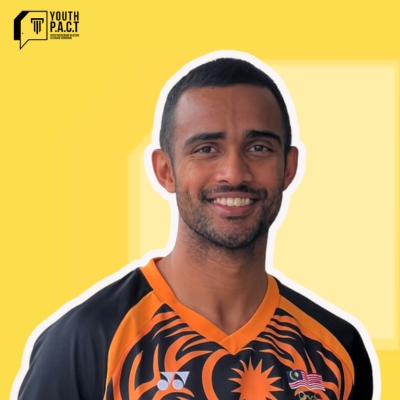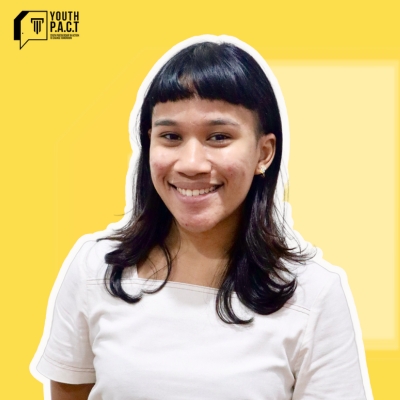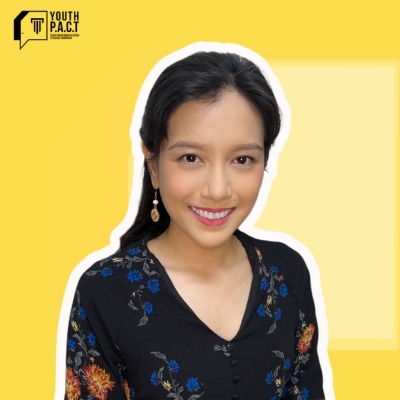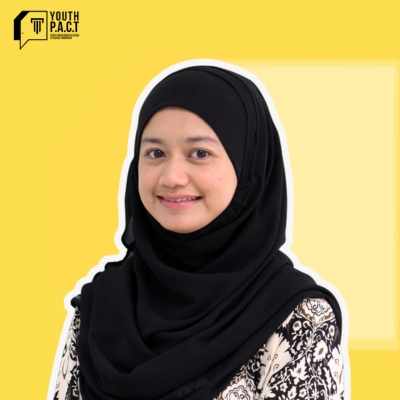 Workshop Details: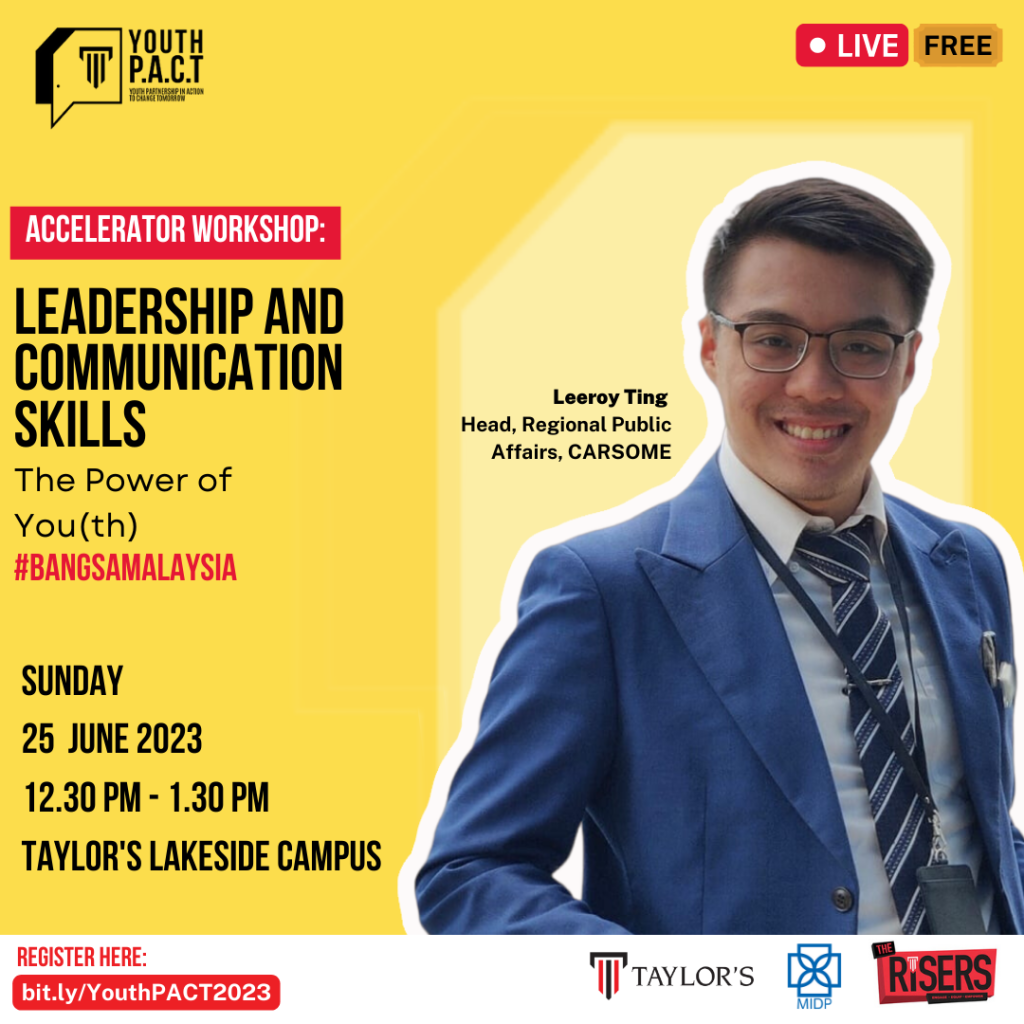 LEADERSHIP AND COMMUNICATION SKILLS: THE POWER OF YOU(TH)
The workshop empowers young individuals with the essential tools to enhance their communication abilities, including the art of delivering a compelling and convincing presentation. Participants will learn the intricacies of effective public speaking, mastering the ability to engage and inspire an audience, as well as explore how to play an influential role as youth leaders, making a meaningful impact in their communities.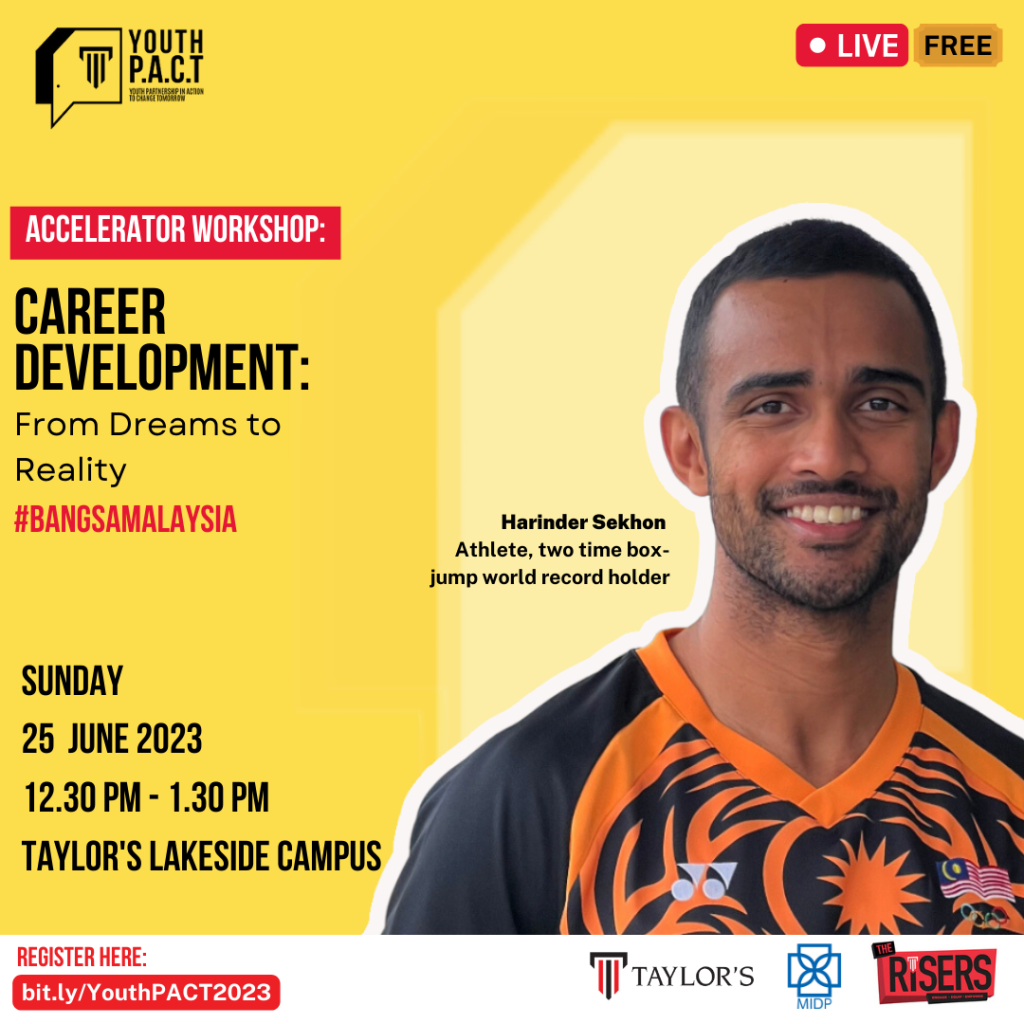 CAREER DEVELOPMENT: FROM DREAMS TO REALITY
In this workshop, students are given the chance to listen to real-life stories of success and failure, while being empowered with tips and tricks on how they can turn their dreams into a stable, income-paying reality. With a focus on resilience and determination, participants will obtain valuable insights on how to overcome obstacles along the way. Participants also may delve into diverse career options while obtaining exposure to innovative ideas and concrete strategic plans which can help them achieve their personal and professional goals.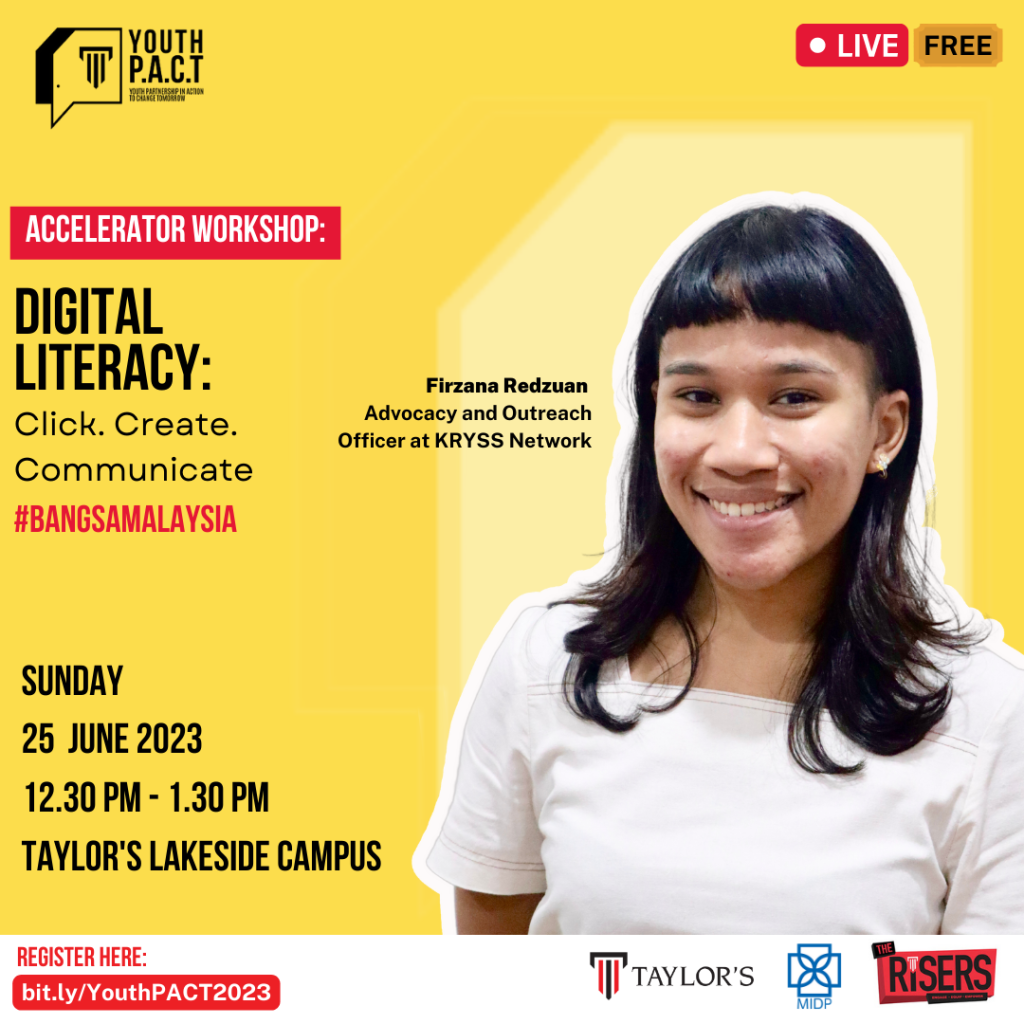 DIGITAL LITERACY: CLICK. CREATE COMMUNICATE.
This workshop offers students a comprehensive and empowering learning experience, focusing not only on enhancing their digital skills but also on fostering a safe and responsible online presence. Go beyond technical proficiency and delve into the critical aspect of digital citizenship by learning how to navigate the digital space with confidence, understanding the potential risks and actions to ensure their own safety and protect their digital identities. Participants will explore how they can utilise social media platforms to not only express themselves but also harness its power to amplify the voices of others.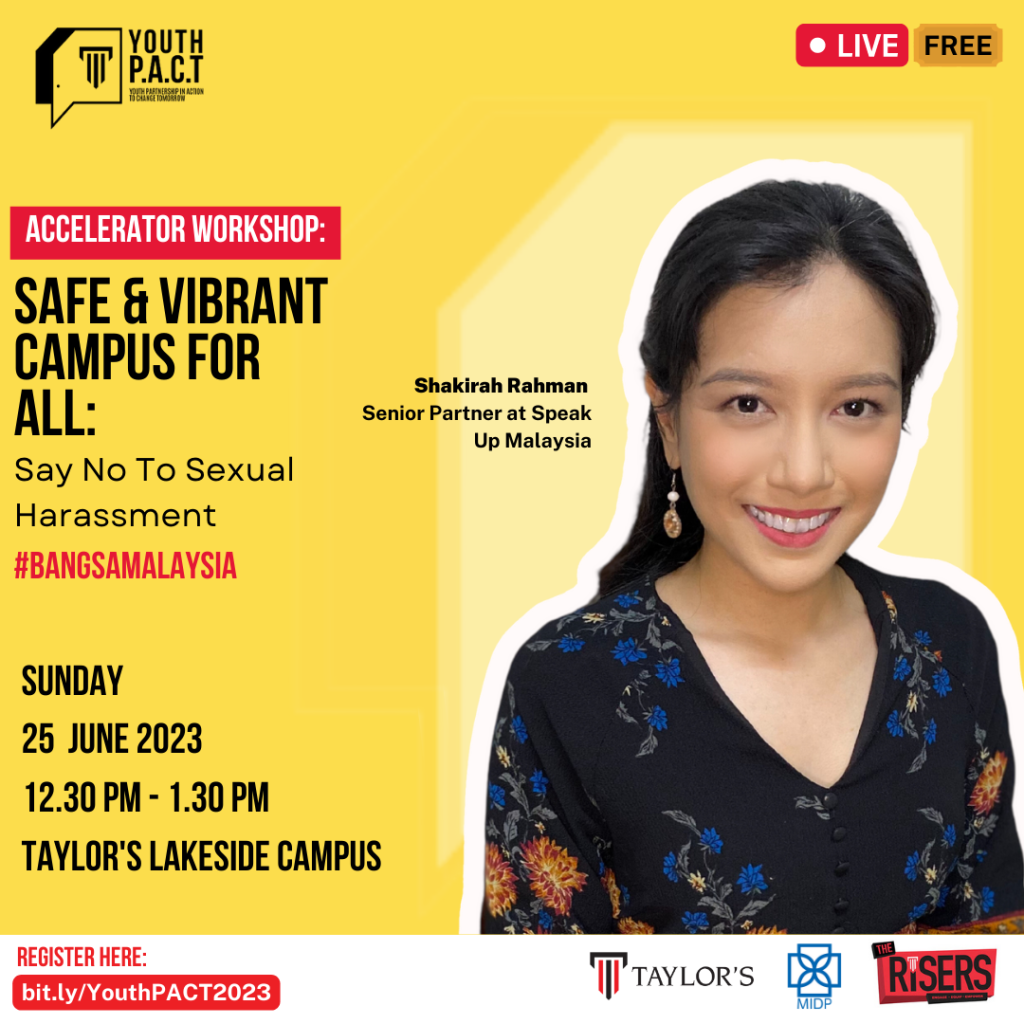 SAFE & VIBRANT CAMPUS: SAY NO TO SEXUAL HARASSMENT
This workshop offers students to delve into the crucial issue of sexual harassment, understand the significance of "believe survivors," analyze societal narratives, and acquire vital knowledge on responding effectively when faced with such circumstances. Through engaging discussions, interactive exercises, and real-life case studies, students will gain a comprehensive understanding of sexual harassment, develop empathy, and become equipped with practical strategies to support victims and foster a safe campus environment.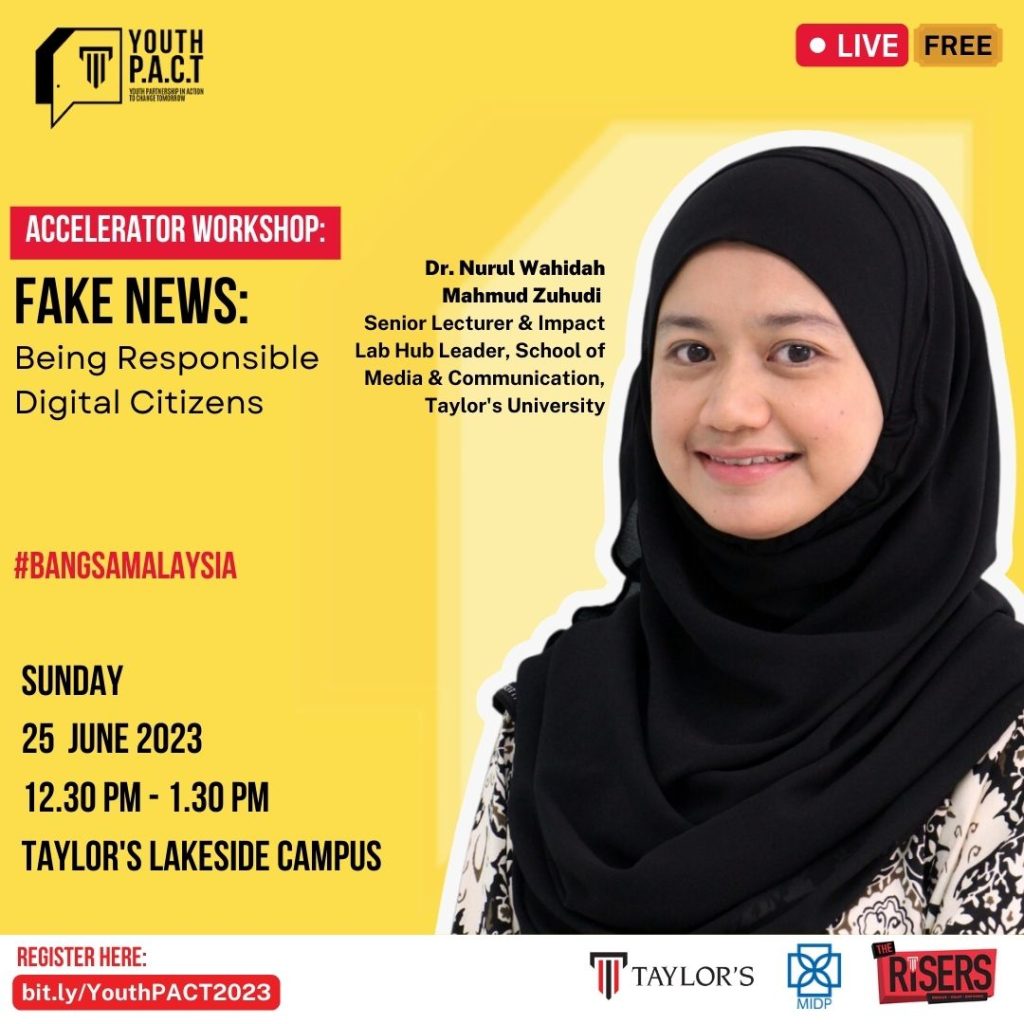 FAKE NEWS: BEING RESPONSIBLE DIGITAL CITIZENS

The workshop will cover topics such as identifying fake news, understanding the motives behind fake news, evaluating sources for credibility, fact-checking techniques, and responsible online behavior. It will be conducted by experienced faculty members from Taylor's University, who are well-versed in media studies and have extensive experience in teaching media literacy to students of various age groups.
Participants will be equipped with the necessary knowledge and tools to navigate the complex world of media effectively.
Media Partner